Sat.Oct 13, 2012 - Fri.Oct 19, 2012
87 More Vital Social Media Marketing Facts and Stats for 2012
Webbiquity
OCTOBER 16, 2012
Though social media marketing is now used in about 90% of companies, techniques, platforms and best practices continue to evolve.  Should you include Pinterest in your mix? Increase use of video marketing? Is blogging coming back or trailing off? What will likely be the hot trends in social media over the next couple of years? Social Media Stats and Demographics. 1. Marketing Pilgrim ). 2. But 3.1
Lead Generation: 81% of marketers use email marketing
B2B Lead Generation Blog
OCTOBER 14, 2012
Tweet We surveyed 1,915 marketers for the 2012 MarketingSherpa Lead Generation Benchmark Report , and asked them about their most widely used lead gen practices. Here is what the data says…. Q. Which of the following lead generation tactics does your organization currently use? Click to enlarge. Email Marketing. Interesting chart, Daniel – thank you for sharing it with us. Content Marketing.
A Tour of Online Display Advertising; DSP, DMP, RTB, Ad Exchanges
NuSpark
OCTOBER 13, 2012
Ever wonder how a banner ad finds you? Nowadays, exposure to banner ads continues to be rising.  Imagine- all of this serving and big data technology; in business to target messaging accurately as possible, and to increase that CTR from.02% to.04% and higher.  Here's an amazing chart detailing the major players in online display advertising.    . Let's talk about DSPs.  . DEMAND SIDE PLATFORM.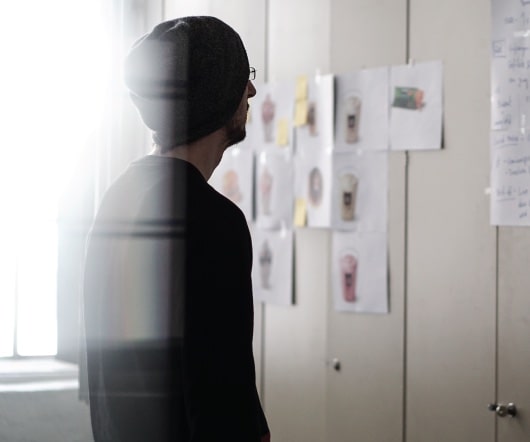 6 Factors that turn social media strategy into RESULTS
grow - Practical Marketing Solutions
OCTOBER 14, 2012
After working as a marketing consultant for more than a decade, I know how exhilarating it is when a client really executes well on a strategy. Unfortunately, I too often see deeply-embedded cultural baggage weighing down a company's full potential to succeed. The president of the company greeted me and said "I know we need to do this. "Can you just do this for us?" Tweet.
The Rise of the Customer Marketer
Advertisement
Explore the changes taking place in customer marketing from the perspective of customer marketers themselves.
More Trending