Sat.Aug 13, 2011 - Fri.Aug 19, 2011
What a Hotel Manager Taught Me About the Future of Business
Paul Gillin
AUGUST 19, 2011
Scott Wright is the general manager of the Wyndham Wingate Hotel in Erlanger, KY, and in a 15-minute ride to the airport yesterday morning he taught me something about the future of business. The fact that the manager of the hotel was driving me to the airport was unusual in the first place, but Wright makes it part of his routine. Customer service is number two. Certainly not with advertising.
3 of My Favorite Strategic Marketing Models
B2B Marketing Traction
AUGUST 17, 2011
Tweet. Blog entry excerpted from the Marketing chapter written by Jennifer Beever in The Book on Business from A to Z. have several favorite tools and models for analyzing a client's marketing strategy. " My favorite tools help provide three must-have pieces of information: 1. Know thy customer; 2. Know thyself; and 3. Know thy industry. The Marketing Persona – know thy customer.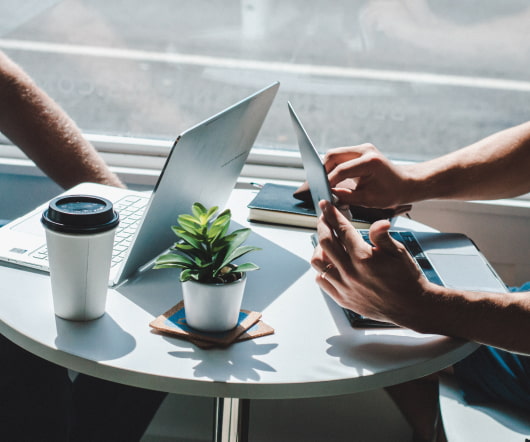 Say NO to Auto-Feeds: Your Blog & Facebook, Social Sites
Writing on the Web
AUGUST 16, 2011
Your Blog & Facebook, Social Sites" alt=" Say NO to Auto Feeds: Your Blog & Facebook, Social Sites" />. Your Blog & Facebook, Social Sites" width="300" height="104" /> Today's guest post is written by Christine Buffaloe, of Serenity Virtual Assistant Services , a great resource for social media know-how, for Facebook , LinkedIn and Twitter. Keep it fresh.
Do You Expect Your Inside Sales Team to Practice Alchemy?
B2B Lead Generation Blog
AUGUST 15, 2011
Tweet Too many marketers think that their inside sales teams are alchemists. They dump data that's absolute garbage into the top of the sales funnel and expect sales lead gold to come out the other side. This came to mind when my teleprospecting team was struggling with one of our lead-generation clients. Think fast food joints and mom-and-pop businesses. Is the information current and complete?
A Content Formula for Complex B2B Organizations
Advertisement
Content Marketing is essential for anyone who wants continued success and growth.
Organic
More Trending