Sat.Oct 20, 2012 - Fri.Oct 26, 2012
LinkedIn Just Went Into the Publishing Business
Digital B2B Marketing
OCTOBER 23, 2012
A number of publishers and blogs covered the launch of LinkedIn's new follow feature for 150 thought leaders or influencers over the last few weeks. However, labeling it the ability to follow thought leaders (as LinkedIn did) misses the real point. LinkedIn did not launch a new feature to follow thought leaders or the ability for select individuals to publish articles on LinkedIn. Nowhere.
Social media is a physical extension of your brain
Biznology
OCTOBER 23, 2012
Photo credit: Intersection Consulting). We've evolved well past the limitations of our own brains into the brains of our closest friends — not metaphorically, but literally. We utilize the people we know and engage with deeply as active extensions — prostheses — of our thinking, reasoning, and creating brain. Dr. Stephen M. Kosslyn United States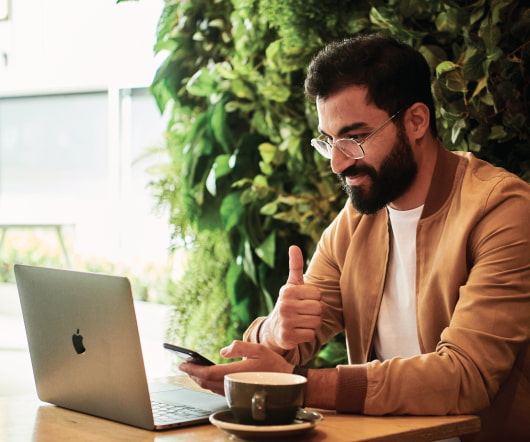 5 Reasons Why Social Media Was Born for SMEs [SLIDESHARE]
Tomorrow People
OCTOBER 24, 2012
You don't need to be a big name brand with a six figure marketing budget to make social media work. In fact, recent research has shown that small businesses are more likely to succeed within the social media arena than their supposedly all-powerful, 'jump in feet first' corporate counterparts. So, what makes an SME thrive on social media? 1. Building customer relationships. Adapting and improving.
31 Easy Ideas To Create Content Your Customers Want
B2B Marketing Insider
OCTOBER 24, 2012
If you are trying to recruit social ambassadors for your business, you will undoubtedly run into the challenge from your colleagues that they don't know what to write about. We have already established that content marketing is seen as important but marketers have been slow to act. And you don't need to sacrifice quality. 31 Easy Ideas To Create Content Your Customers Want. "). Photo Source.
The Rise of the Customer Marketer
Advertisement
Explore the changes taking place in customer marketing from the perspective of customer marketers themselves.
Customer
More Trending