November, 2012
Social Business: Four Real-Life Truths about Collaboration
Conversionation
NOVEMBER 15, 2012
The 3 U's apply to collaboration as well – source: Nicola Millard (Scribd) I haven't been blogging a lot in recent months. Since nearly five months we started working with BT Global Services on an integrated global social business, training and content marketing program. Some facts and data. Social business is all about people, integration (the silos, remember?) and collaboration.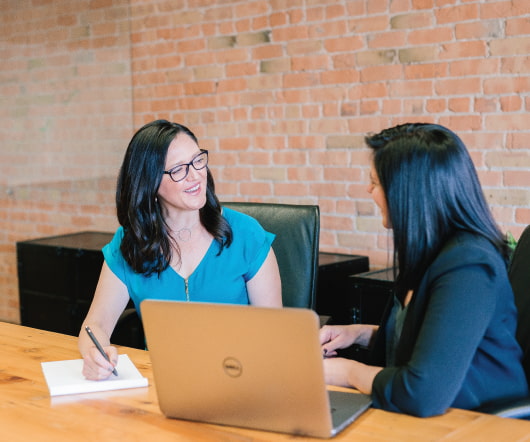 Corporate Marketing Meets The Real World
Tomorrow People
NOVEMBER 14, 2012
Can traditional corporate marketing survive an apocalypse? Alistair Norman, Marketing Director at Tomorrow People, says the corporate marketing dinosaur needs to evolve, or face extinction. Old dog-breath. I've put in my time working at the cold face with old dog-breath (aka the unimaginative boss) sat behind me, trying to stimulate the market by churning out what he thinks the market needs.
Social Media Marketing: 6 tips for running a valuable LinkedIn group that attracts prospects
B2B Lead Generation Blog
NOVEMBER 12, 2012
Tweet How easy it is for the mighty to fall. Especially on social media. In early October, the B2B Lead Roundtable Group , this blog's LinkedIn group, was recognized as one of the top LinkedIn groups for content marketing. Check it out for yourself here: " 4 Hottest LinkedIn Groups for B2B content marketing." Everyone answered "spammers and self-promoters" or some variation thereof.
Seven strategies to stay ahead of overwhelming social media change
grow - Practical Marketing Solutions
NOVEMBER 18, 2012
Can we have an honest conversation among friends? Trying to keep up with social media is overwhelming! Little wonder. We are living in the middle of an unprecedented frenzy of change. When was the last time there was an innovation in television that impacted the way we marketed? But social media? What we considered best practices six months ago are passe' today. How is this possible?
Six Key Steps to Successful Marketing Automation Adoption
Advertisement
Selecting a Marketing Automation platform can be a daunting task. With so many options out there, your success with Marketing Automation depends on selecting the platform that best fits your needs.
More Trending