January, 2009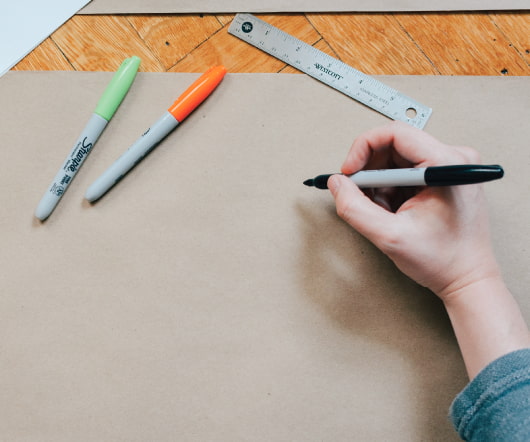 Learn how to create content that improves your lead gen conversions
B2B Lead Generation Blog
JANUARY 26, 2009
B2B marketing efforts heavily rely on content as a lead generation incentive. To be effective in the lead gen cycle, this content has to be something your prospects yearn to read or view. You'll want to create content that will actually help your sales team have a valid reason to follow-up. Marketers looking for ways to create this relevant content will get practical training during MarketingShepa's B2B Webinar Training coming up January 29 from 2 p.m. – 3:30 p.m. EST). I'll join a panel of experts including Sherpa's Research Director, Stefan Tornquist, and Senior Reporter, Sean Donahue.
How much is too much? Frequency management and control
Digital Body Language
JANUARY 13, 2009
One conversation I end up in a lot with clients is the "how many times can I email a person per month?" conversation. Unfortunately, there is not a magic number, and attempting to govern around one can be damaging. Think of this question in terms of your communications with your friends and family - how many times per month do you communicate with your spouse? Aunt Hilda? Neighbors?
Positioning your Personal Brand
Buzz Marketing for Technology
JANUARY 26, 2009
Having taken on this new role of blogging on the Personal Branding Blog , I naturally have been looking at many of the other personal brands that are out there. A few names come to mind very quickly when you think about strong personal brands: Robert Scoble, Guy Kawasaki, Steve Jobs (the only non blogger), Jonathan Schwartz, Gary Vaynerchuk. So what does your Personal Brand stand for?
How I Use Social Media in My Job: Part 3 - Social Networking Sites
PR Meets Marketing
JANUARY 18, 2009
 .  . This is the third post in a 6 part series on how I use social media for my day-to-day job.  . To summarize, my company seeks to reach business-to-business marketers. We also seek to reach individuals who make purchasing decisions for virtual events and webcasting solutions. This can include a lead generation manager, training person, event planner, corporate planner and more. Conclusion.
150 Content Marketing Tips
Advertisement
Drive traffic—and leads—with these tips for SEO, social media, content optimization, email marketing, and more.
More Trending