Trending Articles
Matrix of 31 Marketing Funnel Metrics [Infographic]
bizible
FEBRUARY 23, 2017
Marketing funnel metrics are always at the forefront of a B2B marketer's mind. We're constantly looking at conversion rates, cost data, social shares, open rates, and click-throughs -- just to name a few. While different teams focus on different metrics (because we're all running different marketing strategies), how do all of these metrics compare to each other? click to enlarge).
10 Epic Shifts that are Re-Writing the Rules of Marketing
grow - Practical Marketing Solutions
FEBRUARY 20, 2017
By Mark Schaefer. I'm often asked: "What is the next big thing in marketing?" " This seems like a simple question, but I'm not sure I know any more. started thinking about this and came up with at least 10 "big things" that will profoundly impact my career, and yours. first posted this list on Facebook and it provoked some interesting comments. " No.
The C-Suite Squeeze: CMOs Turn Over at Unprecedented Rate
Type A Communications
FEBRUARY 21, 2017
February 21, 2017 by Carla Johnson What does it take to be an above-average CMO? According to recent research from Korn Ferry, it's holding onto the C-suite chair for more. read more. Leadership Marketing Carla Johnson CMO Tenure Korn Ferry Russell Reynolds Type A Communications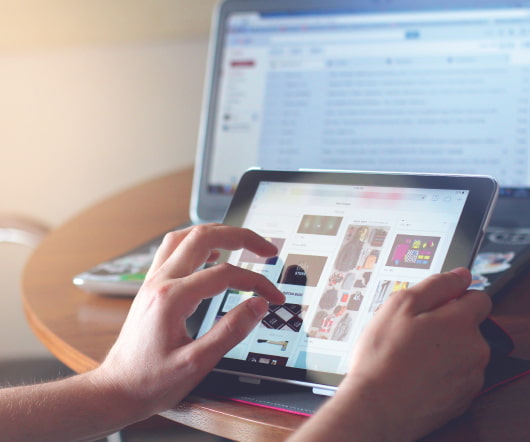 5 Smart Ways to Automate Your Marketing
Act-On
FEBRUARY 21, 2017
Need to do more with less? It's a common challenge for marketers today. We've got limited budgets, limited time, limited staff – and yet our quarterly targets keep rising. For many of us, this means it's time to apply some elbow grease. It's time to hunker down, call home that we'll miss dinner, and work through until the job is done. But you don't necessarily have to work harder. In fact, I bet most of you are already pretty much at your limits. So when it's no longer possible to just tack on more hours, it's time to re-evaluate how you work. It's time to become more efficient. How'd he do it?
Lead Generation Checklist
Advertisement
Lead Generation
More Trending