Tue.Apr 17, 2012
Why Can't I Share to Google+ From My Apps for That?
Biznology
APRIL 17, 2012
Even my RunKeeper app posts to Twitter and Facebook. Hey, Google! Your Google+ app isn't anywhere to be found. What's up with that?  Is there a grand conspiracy that is keeping you outside the fold? Or are you just not putting the resources into campaigning with full commitment towards getting included in these apps that I use every day?
Why your business brand means much more than your logo
Tomorrow People
APRIL 17, 2012
Your business brand is not your logo. Your logo is a big part of it, but it isn't everything – and here's why: Your logo is just the start. Your business branding is the message you put out there about your entire organisation. It's the the style and the format in which you share your goals and activities. Consistency is everything. It's not about you.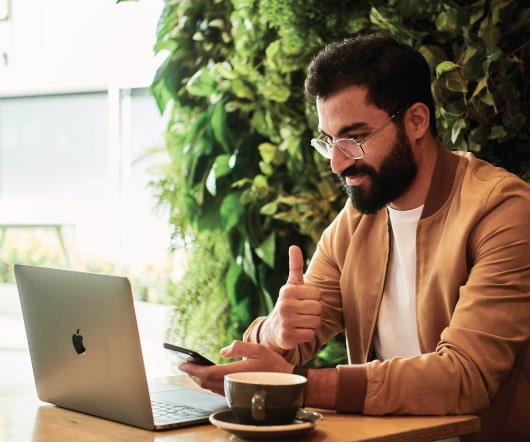 The Marketing Skills Gap is Very Real
It's All About Revenue
APRIL 17, 2012
by Christina Pappas | Tweet this Marketing might be in my blood. My father was a marketer before me, back in the 80's and 90's on the cusp of the personal computer and the birth of the Internet. Back then, brands spent their budgets on print ads, the biggest, baddest trade shows and fancy corporate retreats. No matter the tactic, my dad delivered, ending up a VP in a few short years. While I tried to convince my father to start a blog, he tried to convince me glossy magazine ads were better. There's a lesson here: The marketing skills gap is very real. The reasons for it are numerous.
Focus On Customers and Run Like Never Before
B2B Marketing Insider
APRIL 17, 2012
If you read this blog regularly, you know I write mainly about 2 things. The first is that we marketers need to stop talking about ourselves and focus on our customers. The second is that  marketing can be more effective at creating value for our own business when we seek to meet the needs of our customers. And how to focus on meeting their needs. Run with a department of one. Strategy
The Rise of the Customer Marketer
Advertisement
Explore the changes taking place in customer marketing from the perspective of customer marketers themselves.
More Trending