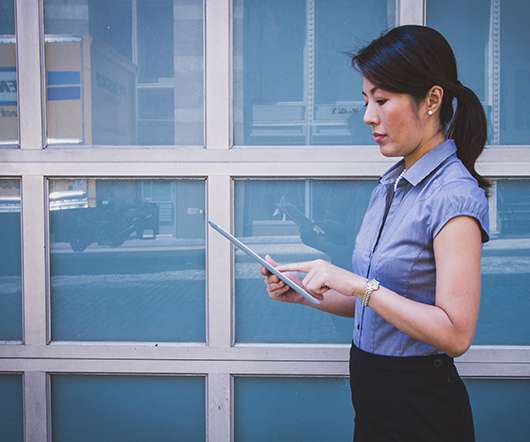 Best Social Media Stats, Facts and Marketing Research of 2010
Webbiquity
JANUARY 17, 2011
Americans spent nearly a quarter of their time online on social networking sites and blogs in 2010, up from 15.8 At its current rate, Twitter will process almost 10 billion tweets in 2010. Facebook, Twitter and LinkedIn continued to add users in the second half of 2010, albeit at a slower pace than in previous quarters. The State of the Blogosphere 2010 by Brian Solis.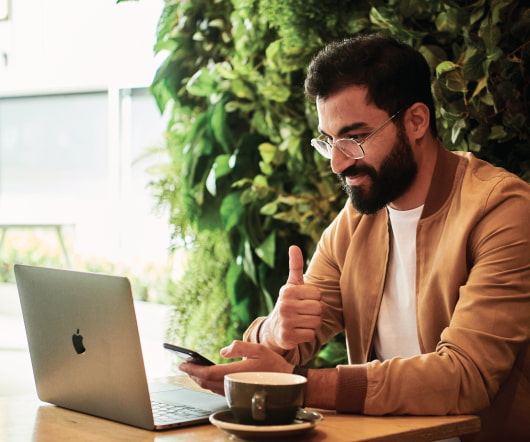 B2B Websites: To Publish Prices, Or Not To Publish…That Is The.
Industrial Marketing Today
JUNE 12, 2010
Home Marketing Matters About Contact B2B Marketing Store Company Website B2B Websites: To Publish Prices, Or Not To Publish…That Is The Question by Achinta Mitra on June 12, 2010 in Industrial Marketing Strategies , Sales Strategies , Website Design & Development Do you show prices on your B2B website? Why do we need prices on B2B websites?
24 reasons SEO and social media are inextricably linked
Biznology
MAY 19, 2014
Search Engine Optimization (SEO)  is is the process of getting website traffic from "free," "organic," "editorial" or "natural" listings on search engines. Social Media Marketing  refers to the process of gaining website traffic or attention on social media sites in the same way. 2nd largest search engine is YouTube (source:  comScore ). 22% say social media.
Top 10 Clichés to Avoid in B2B Marketing Content
Industrial Marketing Today
MAY 18, 2010
Home Marketing Matters About Contact B2B Marketing Store Company Website Top 10 Clichés to Avoid in B2B Marketing Content by Achinta Mitra on May 18, 2010 in B2B Marketing Collateral , Content Marketing , Industrial Marketing Strategies You can find plenty of clichés used (overused?) in B2B marketing content. Let me end this post with a humorous video that I found on YouTube.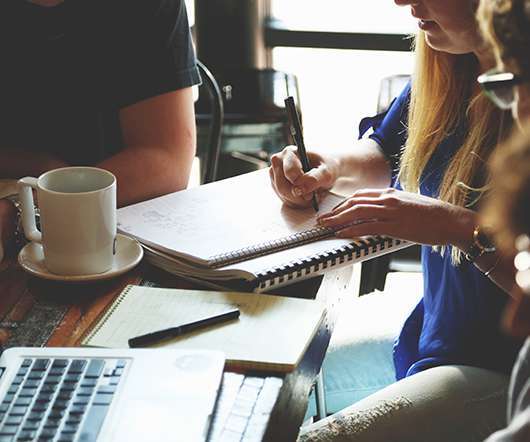 How to Find Your Customers Online: A Case Study
eMarketing Strategist
MARCH 20, 2010
Tapping the existing audiences of websites, bloggers and experts is probably the easiest way to get in front of new people. Questions to ask as you mine blogs for data: -         Can I follow them on Facebook, Twitter or YouTube? -         Who follows them? According to eMarketer, advertising on blogs will top $746 million by 2012, more than twice the figure for 2007.". The hardest part of building an online audience is getting in front of new people. People quickly see the wisdom of this approach. What Should You Look For? Here's what I gathered and why it's helpful.
Interview with David Meerman Scott
The CRAP Report
MARCH 26, 2010
Starting in 1997-98 I was VP of Marketing for a couple of different technology companies.  We had great websites built on content.  We were doing online newsletters and press releases to get into search engines.  But now, we're in 2010, I did the second edition which I wrote throughout 2009 (it came out in January of 2010).  There were actually people in tears!  You needed a .edu
10 Popular Memes Masquerading as Marketing Campaigns
Hubspot
JUNE 7, 2012
an intentional misspelling), or even an entire website. This little dude originally gained internet fame when his mother, Laney Griner, posted a photo to her Flickr account as well as Getty Images in 2007. Original Claim to Fame: Like Sammy, Keyboard Cat came onto the YouTube scene in 2007 with its musical stylings. But what about meme-jacking? It's true -- it exists!
The Top 10 Most Remarkable Marketing Campaigns EVER [Slideshow]
Hubspot
JANUARY 10, 2013
Vials of a mysterious red liquid with messages in a "dead language" were mailed to goth and horror bloggers, leading them to a "vampire-only" website called BloodCopy.com. Factor: The Old Spice Man debuted in a 2010 Super Bowl ad, bringing humor, sex appeal, and intrigue to a brand that was all but forgotten. re·mark·able. There are a lot of advantages to being remarkable. Enjoy!
Wake Up, Boss! Your Salespeople Need Help
Jill Konrath's Fresh Sales Strategies Blog
SEPTEMBER 27, 2010
Moreover, it seems like prospecting has gotten more difficult since 2006 – 2007, when I was selling most every day to get this company started. Many software companies contact us via our website, and then go silent for months. Hang out where buyers research If potential customers are going to third party websites for information, you had better be well-represented. Bing too.
The Ultimate List: 24 of the World's Largest Social Networks
Hubspot
JUNE 7, 2011
Sometimes, we include YouTube, LinkedIn and Foursquare in that category. That is maybe one of the reasons why it was the subject of a 2007 study about civic engagement. 4. In a 2010 article BBC reported that Ibibo has more than 3.7 Netlog is a Belgian social networking website targeted at European youth. In 2010, Der Spiegel reported that the network had over 16.6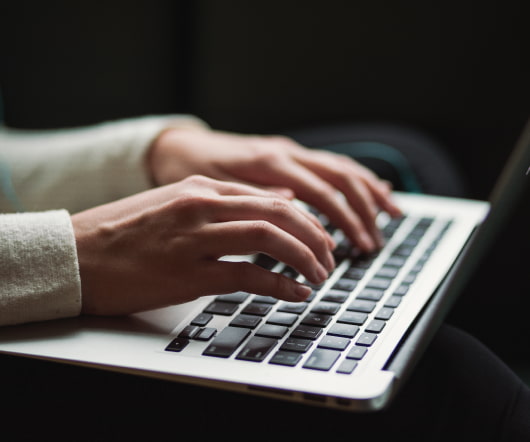 Blogs are Becoming the New Front Door for Prospects: Is Yours Open?
delicious b2bmarketing
JANUARY 4, 2011
Personal Branding: The five elements of being seen as a thought leader through crowdsourcing Marketing Research: Cold, hard cash versus focus groups Social Marketing: Twitter contest boosts followers 43% Online Marketing: Cyber Monday reactions from 17 of your consumer marketing peers Archives January 2011 2011 2010 2009 2008 2007 2006 2005 2004 2003 2002 2001 2000 Sherpa Bloggers Adam T.