Wed.Nov 28, 2012
4 Ways Your Website Can Replace Focus Groups
Buzz Marketing for Technology
NOVEMBER 28, 2012
Posted in Behavioral Targeting Conversion Optimization Online Testing Web Analytics Web Design. While focus groups attempt to simulate and gain insights on what the customer potentially thinks, nothing can substitute truly anonymous, honest and unbiased feedback. Websites, however, can now provide this level of data in real time. We look at four ways that your website can replace focus groups: 1.
Why it pays to be a patient blogger
grow - Practical Marketing Solutions
NOVEMBER 28, 2012
I have a "healthy impatience." " Most successful business people do. But that is not necessarily an ideal quality to have as a beginning blogger! Blogging success does not arrive at your doorstep wrapped up in a pretty bow. You have to work hard and have A LOT of patience. Last month, I had more page views than in my entire first year of blogging. A lot more. Patient. Take risks.
17 Inspirational Sales & Marketing Quotes to Honor Zig Ziglar
Hubspot
NOVEMBER 28, 2012
Today, we're very sad to have lost the legendary Zig Ziglar after a short battle with pneumonia at age 86. Widely known for his motivational speeches and corporate training to help better people's lives and careers, Ziglar inspired many businesses, salespeople, and marketers -- in addition to countless others -- by showing us the "The Ziglar Way.". 17 Motivational Quotes to Honor Zig Ziglar.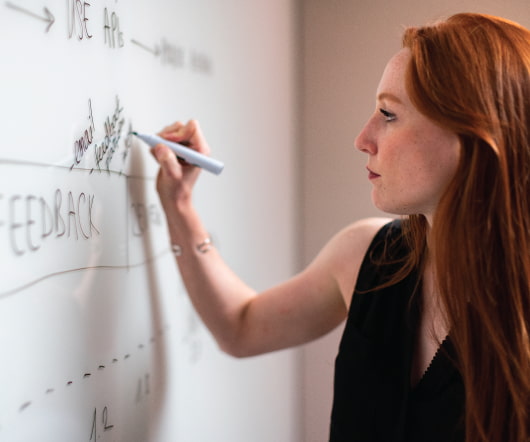 How do I avoid unsubscribes?
Biznology
NOVEMBER 28, 2012
Photo credit: incurable_hippie. Someone from a recent speaking event asked me about something he is quite concerned about. He has built up a small following on social media and has an e-mail list, but he has never done much content marketing to take advantage of these "opt ins" that he has amassed. He is afraid that once he starts selling, he will get a slew of unsubscribes.
The Rise of the Customer Marketer
Advertisement
Explore the changes taking place in customer marketing from the perspective of customer marketers themselves.
Customer
More Trending