Fri.Mar 30, 2012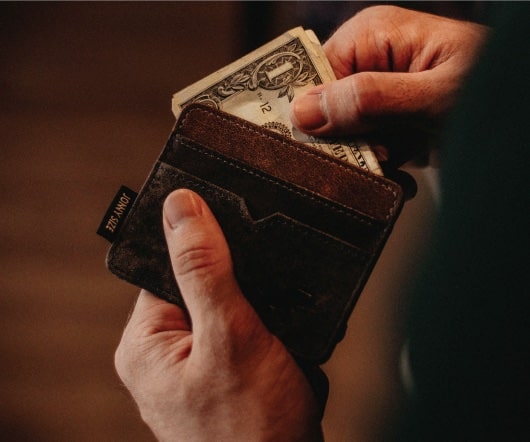 Marketers Need Return On Marketing Investment Now
Conversionation
MARCH 30, 2012
Yesterday, I had a long and interesting conversation with the president of STIMA , Belgium's largest association of marketing professionals. He told me the main issue that surfaces in his daily contacts with marketers is ROMI (Return On Marketing Investment), a.k.a. Marketing ROI. The crisis is hitting hard, and accountability is priority number one today. Marketers are uncertain and even scared.
How (and Why) to Map Your Company's Digital Landscape
Webbiquity
MARCH 30, 2012
With more than 90% of companies now using social media to find employees and 82% having a Facebook page , there's no question that business use of social media has become commonplace. But "use" and "success" are two different things. What your competitors are doing in social media. Which voices are most influential in your market space.
Channeling Buyer-Based Experiences in SMB
Tony Zambito
MARCH 30, 2012
© All Rights Reserved I-5 Design and Manufacturer. This is part 4 of a series on the challenge of targeting SMB markets and how the use of buyer-based modeling and buyer-based marketing help organizations to grow their SMB customer base. . Therein lays the new buyer realities of today.  In a span of 5-7 years we find ourselves in a drastically different world.  What Does This All Mean? Really? 
10 of the Best B2B Facebook Timeline Cover Photos
Social Media B2B
MARCH 30, 2012
Hope you didn't oversleep this morning, because if you manage a Facebook Business or Brand Page for your B2B company today is the day that the timeline goes live, whether you are ready or not. One month ago, Facebook announced the Page changes , and you had the whole month to get your Page in line. And you were able to launch the update any time during the past month. Product Images. Ogilvy.
150 Content Marketing Tips
Advertisement
Drive traffic—and leads—with these tips for SEO, social media, content optimization, email marketing, and more.
More Trending