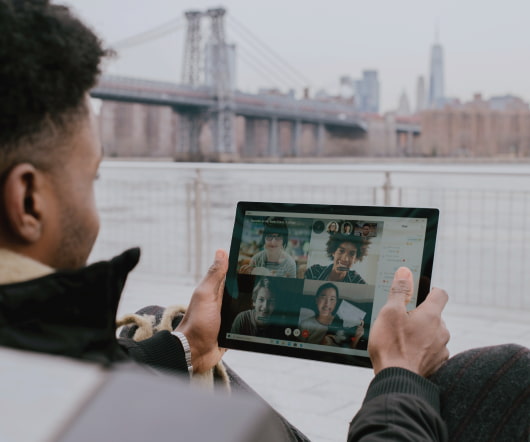 Pega Customer Decision Hub Offers High-End Customer Journey Orchestration
Customer Experience Matrix
NOVEMBER 24, 2016
It competes with the usual enterprise suspects: Adobe , Oracle , Salesforce.com , IBM , and SAS. Even more than those vendors, Pega focuses on selling to large companies, describing its market as primarily the Fortune 3000. So if you're not working at one of those firms, consider the rest of this article a template for what you might look for elsewhere. The other components provide inputs (Predictive Analytics Director and Adaptive Decision Manager), support execution (Next Best Action Advisor), or give management control (Visual Business Director).
Teradata Integrates Its Marketing Automation Acquisitions for Enterprise Marketers
Customer Experience Matrix
MARCH 13, 2014
Last year's biggest marketing automation acquisitions were products for consumer marketing: ExactTarget by Salesforce.com , Neolane by Adobe , and Responsys by Oracle. recently caught up with the folks at Teradata, which had its own marketing automation system for a decade before it acquired Aprimo marketing automation in 2011 and added Munich-based email vendor eCircle in 2012.
More New Systems Challenge the Marketing Automation Status Quo
Customer Experience Matrix
JANUARY 31, 2014
MindFire Studio grew out of MindFire's original Look Who's Clicking software, which is used by more than 1,100 printers and other graphics arts vendors to add personalized URLs to print promotions. It also provides the rest of the standard marketing automation functions, including landing pages and microsites, Web behavior tracking, lead scoring, and integration with Salesforce.com.
LeadLiaison Helps Marketing Automation Users Break the Content Bottleneck
Customer Experience Matrix
DECEMBER 26, 2014
There are several third-party networks that offer this sort of service, but I'm not aware of any other marketing automation vendor that has developed their own. They get powerful tools for email, landing page, Web form, and survey creation, including templates with drag-and-drop editing for different types of components. Marketers who want to build their own content are also covered.
Openprise Gives Marketers Easy(ish) Tool to Manage Their Data
Customer Experience Matrix
OCTOBER 29, 2015
When I first described Customer Data Platforms two and half years ago, all the vendors offered an application such as predictive analytics or campaign management in addition to the "pure" CDP function of building the customer database. The Amazon Redshift connector means Openprise could feed a data warehouse or CDP available to other analytic and execution systems.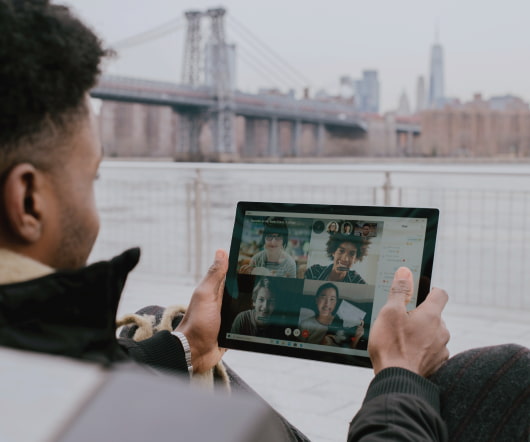 HubSpot's Strategy for Winning the Marketing Automation Horserace
Customer Experience Matrix
OCTOBER 2, 2011
Indeed, CTO Dharmesh Shah said their goal is to "leapfrog" current marketing automation vendors by replacing their focus on email marketing with a focus on social media. The key initiatives here are a "platform" program and app store that allow HubSpot partners to sell products that integrate directly with HubSpot's data and user interface, and a "services marketplace" that makes it easy to find vendors for marketing tasks such as program design and content creation. Shah said the marketplace will rate vendor performance by looking at results captured within HubSpot.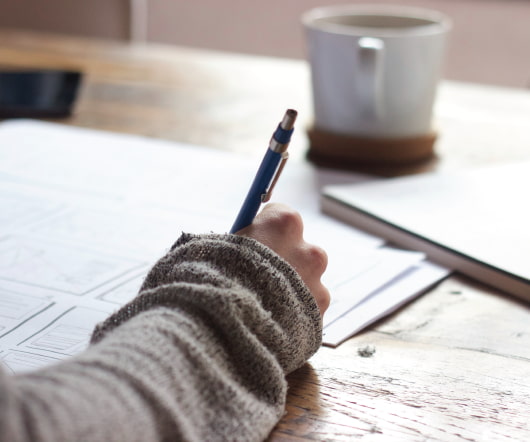 Review: Six Small Business CMS and Web Marketing Systems
Webbiquity
AUGUST 29, 2011
But if you can live within a template (and most of these tools do offer a respectable array of options), you can save thousands of dollars on design and coding costs. It offers a solid set of features including site search, multiple permission levels for different types of contributors, a form-builder, and  built-in analytics. Genoo doesn't provide native CRM functionality, but does have a pre-built integration to Salesforce.com. FTC Disclosure: Webbiquity has no affiliate relationships with any of the vendors in this review. CMS Only. Squarespace. LightCMS. Genoo.
Tom Pisello: The ROI Guy: Alinean Launches Interactive White Papers
Tom Pisello
OCTOBER 13, 2010
Wednesday, October 13, 2010 Alinean Launches Interactive White Papers Overcomes Marketing Information Overload, Transforming Traditional White Papers into Dynamic, Personalized Engagement Tools Alinean, the leading creator of value-based interactive sales and marketing tools for B2B vendors, today launched a new demand generation tool for B2B marketers – Alinean Interactive White Papers.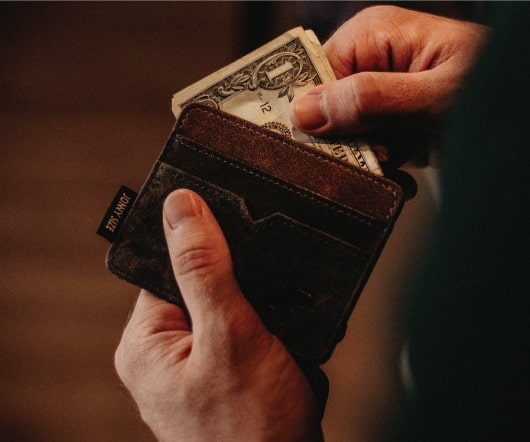 Marketo Aims to Simplify Demand Generation
Customer Experience Matrix
JUNE 10, 2008
As I wrote last week , demand generation vendors have a hard time differentiating their systems from each other. Functionally, it covers all the demand generation bases: outbound email, landing pages, Web site monitoring, lead scoring, multi-step nurturing programs, prospect database, analytics, Salesforce.com integration. Like every other demand generation vendor, Marketo has wrestled with how a branching, multi-step lead nurturing campaign can be made easy enough for non-specialist users. One company that has made a concerted effort is newcomer Marketo.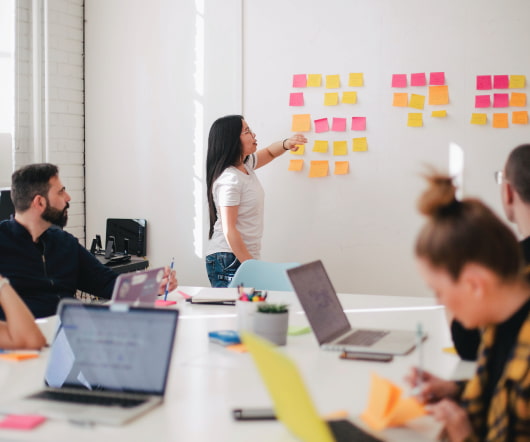 Marqui Combines Content Management and Demand Generation
Customer Experience Matrix
JUNE 17, 2009
Marqui is one of the oldest demand generation vendors, founded in 2000. The entry of CMS vendors into the demand generation market is a bit of a mini-trend right now: others following the same path include Sitecore and Lyris-owned Hot Banana. Among conventional demand generation systems, Pardot is a spin-off from CMS vendor Hannon Hill and Marketbright includes extensive CMS features. To accentuate the positive, the system provides hierarchical folders for marketing assets, version tracking, expiration dates, advanced templates, and fine-grained user rights management.
Act-On Software Stresses Ease of Use
Customer Experience Matrix
MARCH 9, 2011
While some other system provide this, many marketing automation vendors rely on third-party products instead. Act-On can also push or pull data to Salesforce.com on a list-by-list basis, which gives users more control than moving all records at once. Summary : Act-On Software's revised system offers a reasonable mix of features in an easy-to-use interface. So let me try again.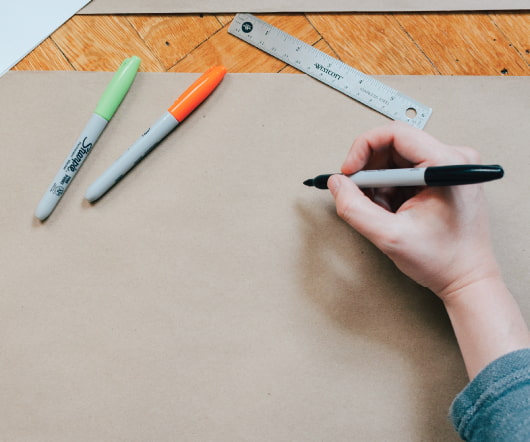 SalesFusion Combines Online and Offline Marketing with CRM
Customer Experience Matrix
OCTOBER 22, 2009
But the system does offer a comprehensive solution for smaller firms and, at least on the CRM side, can integrate with more powerful solutions including Salesforce.com , Microsoft Dynamics CRM and Siebel CRM On Demand. The email features cover all the basic requirements: template-driven personalized messages, universal and campaign-level exclusion rules, and both static and dynamic list definitions. The system can cap the number of points earned by any one type of event, although this takes some configuration by the vendor. Look, I know online marketing is important.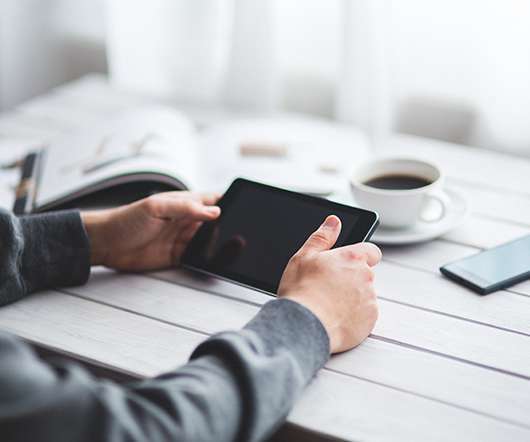 True Influence Opens a Window into Future Demand Generation
Customer Experience Matrix
APRIL 5, 2009
This leads to more variety as vendors experiment with different approaches to a now-defined problem. In a third stage, variety diminishes as widely successful approaches become templates for standard configurations. This means new products reflect the lessons each vendor has drawn from the industry's history to date. Most other vendors charge extra for a dedicated IP address if they make it available at all. - The system includes a resource library for both internal assets (templates, emails, Web forms, etc.) Demand generation systems are in that second stage.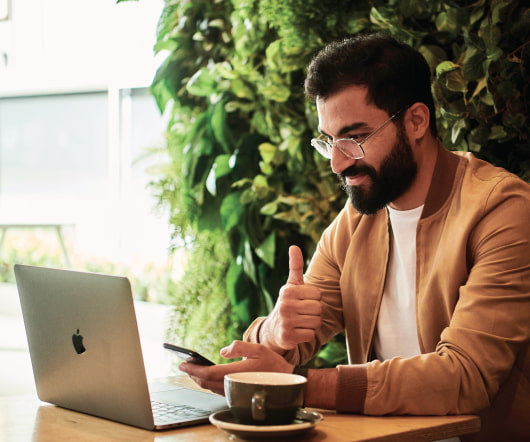 LeadLife Mixes Advanced and Simple Features
Customer Experience Matrix
APRIL 14, 2009
You'll find most of the list in our report on Vendor Usability Scores on the Raab Guide site.) Sadly, some vendors didn't get the memo and have built products that straddle my categories. But it lacks other features that are equally advanced: approval workflows, templates linked to deployed content, split tests, campaign actions to update data values, support for channels beyond email, and, most important, any way to direct leads from one campaign to another. LeadLife has existing integration Salesforce.com and could connect with other CRM systems via the system API.