Sat.Jul 04, 2009 - Fri.Jul 10, 2009
Five Guys Burgers and Fries Really Understand in Person Content Marketing
Content Marketing Today
JULY 9, 2009
How They Use Secret Shoppers to Catch Their Team Members Doing the Right Thing. If you are looking for great basic meat and potatoes cooking in a casual atmosphere, you can't do much better than Five Guys Burgers and Fries. The family that owns Five Guys were concerned that they could not maintain a high level of customer experience if they were to expand too far or to move into franchising.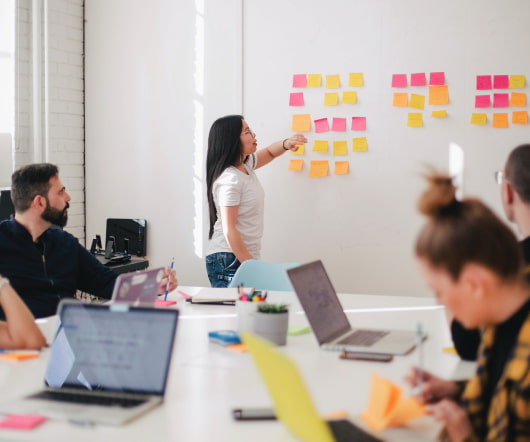 How to Choose a Web Development Company
B2B Marketing Traction
JULY 10, 2009
A friend who is starting a new company contacted me recently for a referral to a web development company that could create a great web site but not break the bank. Choosing a web development company is difficult for most businesses
Savvy Week in Review - July 10
Savvy B2B Marketing
JULY 10, 2009
Popsicles for everyone! Hope you stay cool this hot summer weekend. The Savvy Sisters Profiling: Hitting the Turbo Button - by @BlakeHinckley Interesting ideas on how marketers can get around the fact that prospects often lie on registration forms. Capture the data. Bloggers miss the point of buyer personas This post discusses the one question that every buyer persona should answer.
Inbound & Outbound Marketing Mix - Poll Results
Smashmouth Marketing
JULY 10, 2009
Last week we conducted a poll on LinkedIn where we asked: Inbound Marketing & Outbound Marketing - what is your mix for lead gen? Mostly Inbound. Mostly Outbound. Both Equally Inbound Only. Outbound Only. The complete results were published today on the DemandGen Reports site. The short version excerpted from the article: The experts balance Inbound Marketing with Outbound Marketing.
More Trending