Sat.Sep 12, 2009 - Fri.Sep 18, 2009
How to Make Your B2B Website More Buyer-Centric
Savvy B2B Marketing
SEPTEMBER 16, 2009
Recently, I've been spending a lot of time evaluating and writing web copy for clients. Not only have I discovered that I really love this type of work, but I am also seeing common trends of what websites do well and where they could do better. It should go without saying that your website should be aimed at your prospects and customers, but, perhaps surprisingly or not, this isn't often the case.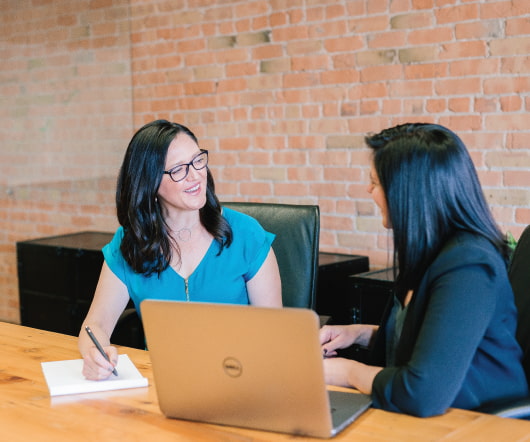 Six Steps to Content Marketing Execution Success
Junta 42
SEPTEMBER 14, 2009
Just finished this last post on content strategy before content marketing , then saw this perfect post from Seth Godin. It really puts what we are trying to accomplish with content marketing in perspective. Seth maps out six specific steps when it comes to success. Let's take these steps and relate them to our content marketing efforts. Attitude. Approach. Goals. Strategy. Tactics. Execution. Note that Seth puts execution last. Many marketers focus on the execution of the marketing program first, without looking at the previous five points (hard to believe, I know). You have to as well.
Why Being Visual Can Bring Beautiful Business Results
Content Marketing Today
SEPTEMBER 18, 2009
Inspiration from 'Visual Blogger' Mark Smiciklas of Intersection Marketing. It's hard to make things easy. And, it's even harder to be amusing at the same time. But the very best visuals take a complex idea or series of connected ideas and make them instantly understandable. Just the right visuals make those ideas even more memorable when they are funny as well.
Direct Mail, Email, and the "Teaser" Concept
Digital Body Language
SEPTEMBER 18, 2009
Email and Direct Mail are very different marketing media types for B2B marketers. However, there are always lessons to be learned from one media type that can be applied to others. In Direct Mail, a lot of thinking goes into the "teaser" to get people to open the envelope. What do I need to do? Where do I need to go or to click? When should I do this? Is there any reason it's urgent?
Lead Generation Checklist
Advertisement
Lead Generation
More Trending