Sat.Apr 17, 2010 - Fri.Apr 23, 2010
Five Big Shifts in Social Media Marketing
Webbiquity
APRIL 19, 2010
Social media reflects a larger trend toward buyer empowerment that has changed not only the practice but the underlying philosophies of marketing over the past several years. Power has gradually shifted over the past couple of decades from manufacturers (e.g. HP, P&G) to the channel (e.g. TigerDirect, Wal Mart) to consumers and b2b buyers. Buy my stuff now! That equation is now reversed.
Event Marketing and the Information Concierge Concept
Digital Body Language
APRIL 21, 2010
I was down at IMS in Atlanta recently, spending time with a lot of very interesting and creative marketers. The interesting thing about marketing events for the marketing field is that you see many interesting new ideas experimented with. One of the techniques that caught my eye this time came from Jamie Turner and the team at BKV Digital. They are looking for insights, ideas, and great content.
When Emails Go Bad: A Lesson in How to Apologize
The Point
APRIL 19, 2010
If you've been involved in email marketing for any length of time, no matter how diligent and prepared you are for every campaign, something somewhere at some point will go wrong. And when that happens, a very large number of people will receive a message from you that isn't quite what you intended for them to receive. It's happened to all of us. It happened to Boingo Wireless last week. Perfect.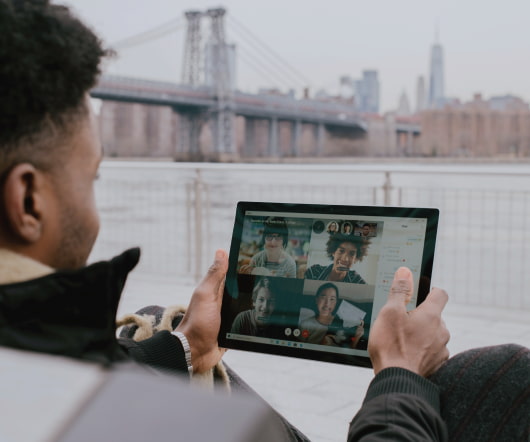 My Take on a Teleprospecting Culture
Sales Prospecting Perspectives
APRIL 22, 2010
At AG, we feel like our corporate culture is something that sets us apart; it attracts the employees we want and keeps them here long term. We feel like that benefits our clients because they're getting seasoned teleprospectors calling on their behalf. Today, Steve Giordano , one of our teleprospectors, blogs about the differences he noticed when coming on board. This woman was the latter.
150 Content Marketing Tips
Advertisement
Drive traffic—and leads—with these tips for SEO, social media, content optimization, email marketing, and more.
More Trending