Sat.Dec 01, 2012 - Fri.Dec 07, 2012
Predatory Thinking - Welcome a New Breed of Marketers
Tomorrow People
DECEMBER 5, 2012
What is predatory thinking? And how can it help you produce killer strategy? Peter Winter, Performance Consultant at Tomorrow People , says that there are two stages to producing a strategy. First: you need to understand the problem. He was Dave Trott, Executive Creative Director at CSTTG. Or, perhaps more simply, turning a problem you can't solve into one you can. Hunting 'Outside the Box'.
2013: The Year of Integrated Digital Marketing
Synecore
DECEMBER 6, 2012
The widespread adoption of Internet, social, and mobile technologies has shifted power from the producer to the consumer. In this new "techonomy," the increasingly sophisticated and highly-connected consumer expects more from brands; he or she wants personalization, relevance, convenience, simplicity, and proximity. They need an integrated digital marketing strategy. The Maturation of Mobile.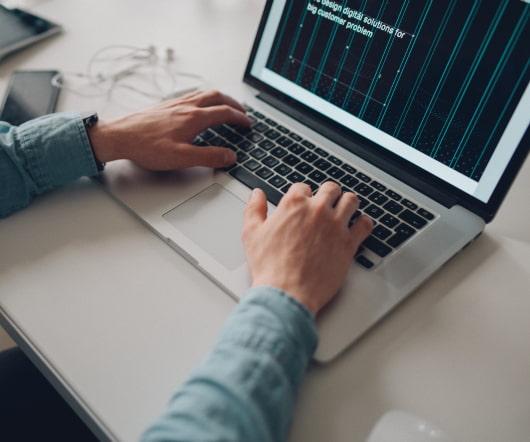 23 (More) of the Best Social Media Guides, Tips and Resources of 2012
Webbiquity
DECEMBER 4, 2012
As noted in 33 (of the) Best Social Media Guides, Tips and Resources of 2012 So Far , posted here a few months ago, social media marketing adoption is now so widespread there's little further question of "if" or "when" in the minds of most marketers–but many "how" and "what" questions still remain. Social Media Marketing Guides and Tips.
The Future of Marketing Is Extreme
Digital B2B Marketing
DECEMBER 6, 2012
Louder. Bigger. Sexier. Shocking And just maybe: More Useful We are inundated by marketing today. In a bid to stand out in the sea of marketing competing for our attention, marketing continues to move to the extremes. The future will push the boundaries of what we accept and expect in marketing. Here are just a few ways marketers will push the boundaries in the coming years. Strategy
The Rise of the Customer Marketer
Advertisement
Explore the changes taking place in customer marketing from the perspective of customer marketers themselves.
More Trending