Sat.Feb 25, 2012 - Fri.Mar 02, 2012
Punterest: It's kind of like pins, only funnier.
grow - Practical Marketing Solutions
FEBRUARY 29, 2012
My friend Reza Malayeri likes my sense of humor. He's the only one, really. So I've created a new app for him and I'm debuting it today. Punterest. The place where everybody can pin their puns! Like this: humor Pinterest pinterest reza malayeri social media puns
The Buyerology of the Buyer: How B2B Leaders Respond to the Psychology of Buyer Choice
Tony Zambito
FEBRUARY 28, 2012
© All Rights Reserved Kenny Madden. This is part 3 of a limited series on why buyer choice modeling is the new view B2B Business must adopt to improve revenue performance and develop long lasting relationships with buyers. . For B2B, it has been harder to translate B2C research dynamics into ways that would make the psychology of B2B buyers more readily understood.  Psychology of Buyer Choice.
Why Now Is The Time To Build Your Personal Brand
B2B Marketing Insider
FEBRUARY 28, 2012
Brands used to be only for businesses. And we, the employees, were expected to uphold and support the principles of the brand. Some of us in marketing were even lucky enough to help our businesses build their brands. But as trust has eroded away from corporations and government institutions, we are seeing the ushering in of a new era: the employee-brand. Layoffs. Downsizing. Rightsizing.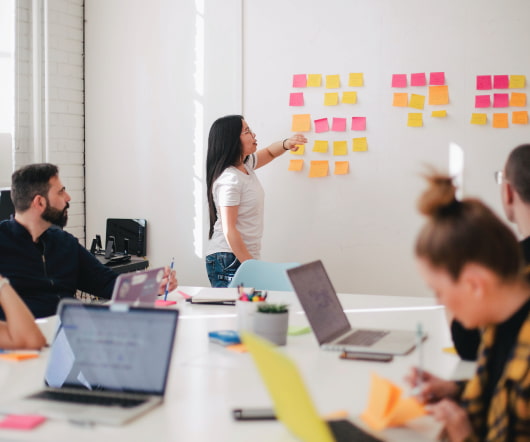 Social Media ROI: Check Before You Start
Conversionation
FEBRUARY 25, 2012
An army of social media thinkers has deemed it useful to redefine ROI. In 2010, Brian Solis introduced it in his book Engage! as Return on Influence (and also as Return on Investment, Return on Involvement, Return on Innovation and Relevance of Interaction). The term Return on Influence (now Realization of Influence as well) [.]. Blog Management Social media marketing Jim Lenskold marketing ROI return on influence return on investment social media ROI
150 Content Marketing Tips
Advertisement
Drive traffic—and leads—with these tips for SEO, social media, content optimization, email marketing, and more.
More Trending