Sun.Apr 01, 2012
This is why you must use Twitter
grow - Practical Marketing Solutions
APRIL 1, 2012
If you're like me, you probably hated Twitter when you first tried it. The first tweet I ever received was "It's 4 a.m." " – confirming this was the stupidest idea ever! What if I told you it was an agent of peace and global connection? A way to help students?  Solve tech problems? Networking on steroids? Instead of SAYING these things, I wanted to SHOW you.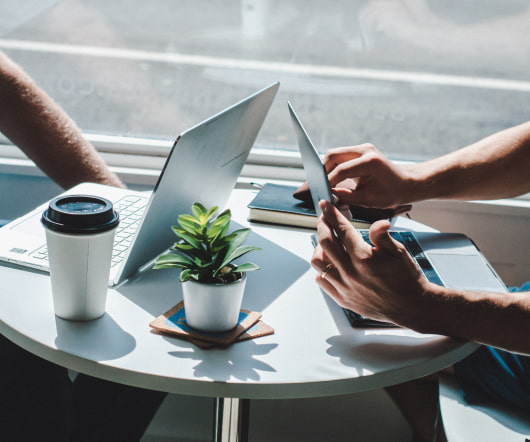 Lead Nurturing: Market to personality and behavior, not job title
B2B Lead Generation Blog
APRIL 1, 2012
Tweet In my most recent research project, the MarketingSherpa 2012 Executive Guide to Marketing Personnel , we identified key behavioral and motivational differences between marketing specialists. Much of what we learned applies beyond HR and can improve your lead nurturing and sales efforts. The key to navigating your way to a sales-ready lead is navigating through individual personalities. When you apply the human touch, you must establish credibility and, essentially, establish and manage relationships with many different people at many different levels in an organization. Your champion. 2.
15 Critical Business Success Tips after Five Years in Business [with special giveaway]
Junta 42
APRIL 1, 2012
According to the myriad of small business success studies , it seems that about 50% of startups fail after five years in business. Well, it's nice to be on the right side of that statistic! It's hard not a get at least a little romantic about celebrating our 5th year in business. We officially launched Junta42 , now the Content Marketing Institute  and SocialTract , on April 2, 2007.
Which Industry is Growing its Audience Fastest? [CHART]
It's All About Revenue
APRIL 1, 2012
by Egan Cheung | Tweet this One of the key elements to a healthy revenue engine is the ability to increase the audience for your message.  With all other factors remaining constant, the more people you are able to reach with your message, the more potential business opportunities you will uncover. How does your organization stack up against your peers?
Lead Generation Checklist
Advertisement