Thu.Mar 15, 2012
5 Key Elements of Modern Inbound Marketing
Digital B2B Marketing
MARCH 15, 2012
Last week, I made the case for a new definition of inbound marketing , or as Michael Brenner ( @brennermichael ) called it in the comments, a "call to arms" for inbound marketers. The new definition: Inbound marketing is marketing focused on being found through the recommendation of others and delighting everyone that finds you. Your content is what makes finding you valuable.
The Top 5 Reasons People Don't Do Social
B2B Marketing Insider
MARCH 15, 2012
There is an observation in social media called " Participation Inequality " or the " 1% rule " that says that 1% of us create content, 9% of us share content and 90% of us are pure consumers of the content created. As a marketer, I feel like it is our role to at least be in the 9%, and ideally in the the 1% of active social users creating or sharing content. Value (12).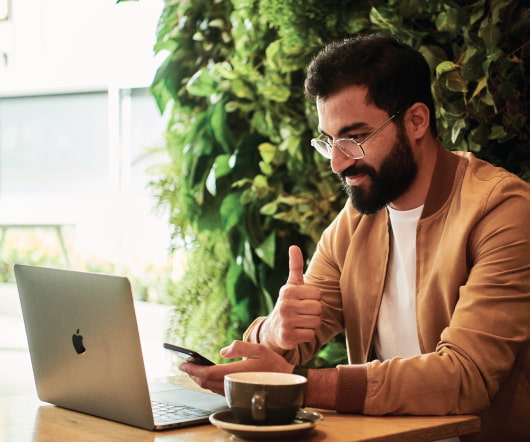 Use Lifetime Customer Value to Measure Social Media
Biznology
MARCH 15, 2012
Image via Wikipedia. When businesses evaluate social media marketing initiatives, they want to know how many new customers social media will attract to their businesses. But, social media marketing is all about relationships. So perhaps evaluating an investment in social media marketing by looking at new customers is the wrong metric. Lifetime customer value is a financial measure based on the long-term relationship and may offer another way to evaluate social media investments. While many big brands have dived into social media marketing with gusto, smaller businesses are more apprehensive.
How to Skyrocket Customer Engagement via Google+ Brand Pages
WindMill Networking
MARCH 15, 2012
When it was launched last year,  Google+  set out to be part of the burgeoning social networking space already dominated by Facebook and Twitter. While admittedly it has been a slow climb for the newest social network, things appear to be changing with the introduction of brand pages. Unsurprisingly, brand pages have proven to be quite an effective. based apparel giant H&M. Google
A Content Formula for Complex B2B Organizations
Advertisement
Content Marketing is essential for anyone who wants continued success and growth.
More Trending