Wed.Feb 29, 2012
Punterest: It's kind of like pins, only funnier.
grow - Practical Marketing Solutions
FEBRUARY 29, 2012
My friend Reza Malayeri likes my sense of humor. He's the only one, really. So I've created a new app for him and I'm debuting it today. Punterest. The place where everybody can pin their puns! Like this: humor Pinterest pinterest reza malayeri social media puns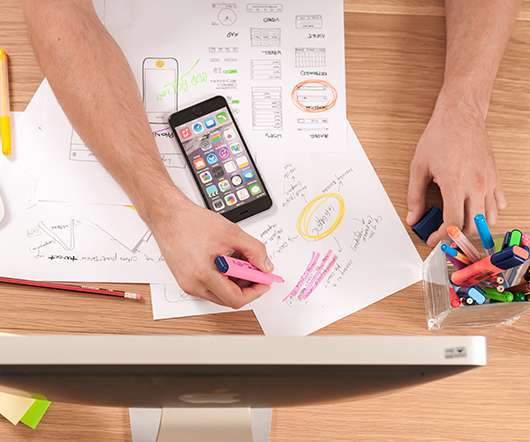 Five Ways to "Get Real" With B-to-B Social Media
Biznology
FEBRUARY 29, 2012
Image by Getty Images via @daylife. Today, 89% of B-to-B marketers in the U.S. are using social media, says a study conducted by iTracks and the Business Marketing Association (BMA).    In fact, B-to-B use of social media may have even eclipsed that of consumer marketers, according to another report from White Horse Productions.  But the B-to-B marketers I talk to still sound confused.  What should I be doing," they ask.  What's really worth my time?" What you want to do is get out of the hype, get real, and get results.  Here's a simple plan of attack. First, get busy on LinkedIn.
Changes in B2B Marketing — Mad Marketing TV Ep 13
Buzz Marketing for Technology
FEBRUARY 29, 2012
Join guest host Jeff Ogden and special guest Paul Dunay, CMO of Networked Insights and author of Facebook Marketing for Dummies, as they discuss: Recent changes in B2B marketing. Influencer strategies and why they're important. Facebook's IPO and what it means for marketers. New social media tools for B2B marketers. Social data and what it means to B2B marketers. Visit [link] to learn more.
3 Networking Tips with LinkedIn Groups for Business
Writing on the Web
FEBRUARY 29, 2012
LinkedIn is today to working professionals what Facebook was to college students when it first launched: a networking tool with a specific audience and purpose in mind. Facebook has since degenerated to an all-inclusive social media outlet for friends and family, but LinkedIn still retains its reputation as an online social networking service for the working world. Academics (9% of all users).
150 Content Marketing Tips
Advertisement
Drive traffic—and leads—with these tips for SEO, social media, content optimization, email marketing, and more.
More Trending