Sun.Mar 18, 2012
Your Top Priority Is Growing The SMB Revenue Base – Now What?
Tony Zambito
MARCH 18, 2012
Do Your Research Before You Pick Up The Phone © All Rights Reserved Kenny Madden. This is part 1 of a series on the challenge of targeting SMB markets and how the use of target buyer modeling and buyer-based marketing help organizations to grow their SMB customer base. . Another words, we are not getting significant real revenue growth from them.". 500 listed companies across the globe.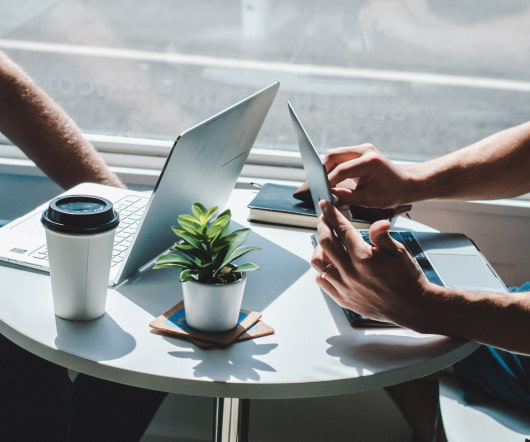 Lead Nurturing: 9 questions answered on lead qualification, nurturing, and Marketing-Sales alignment
B2B Lead Generation Blog
MARCH 18, 2012
Tweet A couple of weeks ago, I presented an American Marketing Association webcast , " The One-Two Punch of Effective Lead Engagement: Accurate Lists and Powerful Content" (a replay of the webcast is posted below). The nearly 500 attendees had so many excellent questions that my webcast could have easily been an hour longer. That's why I decided to answer nine of the most pertinent questions here today and another 12 in a post on the MarketingSherpa blog tomorrow. These questions hit on key challenges in lead nurturing today. Map out the process. Do you have additional questions?
For social media success, write, then IGNITE. Here's how.
grow - Practical Marketing Solutions
MARCH 18, 2012
I recently did some volunteer work for a national charity and provided counsel on their social media strategy. The PR Agency started the meeting by listing all of the "messaging" being developed to support a major fund-raising push in 2012. The list looked something like this: Press releases. Podcast. Promotional video. Slideshow. Photos and videos from local events.
How a Nonprofit Launched the Most Viral Campaign Ever [CHART]
It's All About Revenue
MARCH 18, 2012
by Jesse Noyes | Tweet this If you did not know who Joseph Kony was one week ago, I am guessing that over the last 10 days, many of you now think you may have heard too much.  And here is the other astounding fact: the video is 30 minutes long.  When was the last time you watched a 30 minute long YouTube video? So – how did they do it? They understood the power of influence. 
The Rise of the Customer Marketer
Advertisement
Explore the changes taking place in customer marketing from the perspective of customer marketers themselves.
Customer