Thu.Feb 07, 2013
Putting the Conversation Back into Twitter
Digital B2B Marketing
FEBRUARY 7, 2013
Some days it seems Twitter has moved from a social platform to a headline and link platform. I don't know about you, but I miss the old days of Twitter where people shared insightful thoughts or strangers met through a conversation. Communicating something useful or interesting in 140 characters was an art , and some practiced it well. This art is already being lost. anyone?) Your Turn.
Customer And Content Are King In The Future of Marketing
B2B Marketing Insider
FEBRUARY 7, 2013
If you think that title is blatantly obvious, just look around! Whether you're in the consumer of business marketing world, most of the marketing messages, platforms and ideas do not put the customer first or drive any relevant value for your buyers. Mark Schaefer discussed culture and  the future of search. In this interview, I am honored to present the view of Alan See. Photo Source.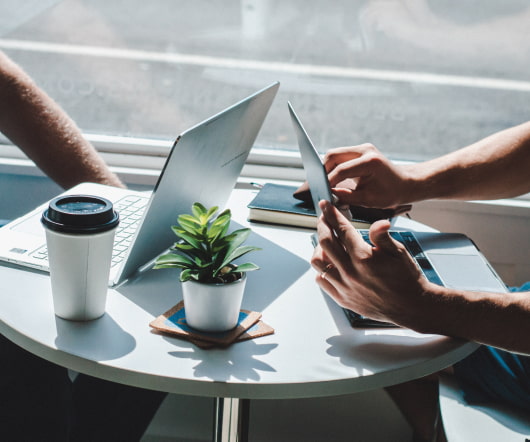 Social Media Lead Generation: Easy As 1,2,3?
Sales Prospecting Perspectives
FEBRUARY 7, 2013
Lead Generation activity dominates as one of the most important objectives for today's marketing professionals. Whether you are using a content strategy to drive prospects down the funnel or using your email automation tool to nurture potential prospects, ultimately the goal of any marketer is to generate more sales qualified leads. In order to continue populating your marketing database, you must first start capturing intelligence on potential prospects to fill the top of your funnel. Most organizations do this by purchasing (or renting) a list. At least, not at first glance.
5 Key Preparation Steps in B2B Link Building Outreach
KoMarketing Associates
FEBRUARY 7, 2013
If you have ever been in an environment where sales and customer communication comes at you at a rapid pace (think call center, inside sales, etc) than you understand how important product or solution expertise is. You also understand the luxury of preparation. The same thing applies with link outreach, particularly when considering direct, B2B email link outreach. Preparation is critical. Here
The Rise of the Customer Marketer
Advertisement
Explore the changes taking place in customer marketing from the perspective of customer marketers themselves.
Customer
More Trending