Tue.May 17, 2011
What Google and Facebook Hide From You
Writing on the Web
MAY 17, 2011
Do you ever wonder what Google , Facebook , and other sites record about your online viewing habits? They know more about you than you realize. And they don't ask you, they simply assume way too much. For example, although I live and work from Mexico, I do almost all my business and shopping in the US, in English. That doesn't interest me. Why can't they just ask me what I prefer?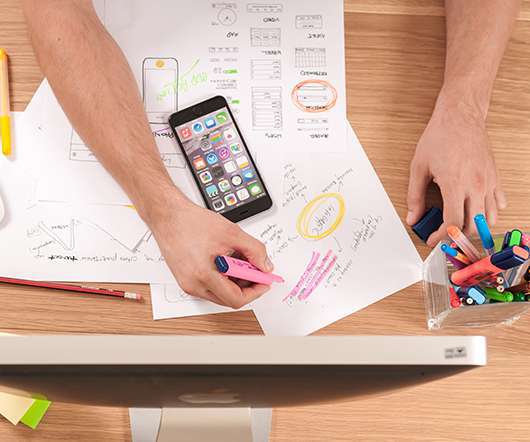 What Comes After Lead Generation?
Digital B2B Marketing
MAY 17, 2011
Two weeks ago, I wrote Five Reasons Lead Generation is on its Last Legs , exploring the reasons why today's common lead generation tactics are beginning to fail. However, the requirement that marketing deliver leads will not change. Underlying the new demand generation activities will be two key changes. Relevance is the New King. It is no longer content or context. Relevance requires BOTH.
5 Big Marketing Lessons From Kickstarter
It's All About Revenue
MAY 17, 2011
by Jesse Noyes | Tweet this. When Kickstarter launched it was seen as a grand experiment for the largely untested crowdfunding model. Would people actually pony up cash to support others' ideas? Would projects take off or die on the digital shelf? Two years later and those questions have been answered. Clearly, crowdfunding can work. We share 5 of them here. Never Underestimate The "Cool" Factor.
Another 18 Awesome B2B Social Media Statistics
Social Media B2B
MAY 17, 2011
With the popularity of our 28 Awesome B2B Social Media Statistics post last year, we wanted to make sure we kept our readers up to date on the latest statistics coming out of various B2B social media reports and studies. Here's a list of 18 additional stats from a variety of sources to curb your stat-hungry appetite. Source ). Source ). indicated 1 year or longer). Source PDF ). Source ).
150 Content Marketing Tips
Advertisement
Drive traffic—and leads—with these tips for SEO, social media, content optimization, email marketing, and more.
Tips
More Trending