Thu.Nov 17, 2011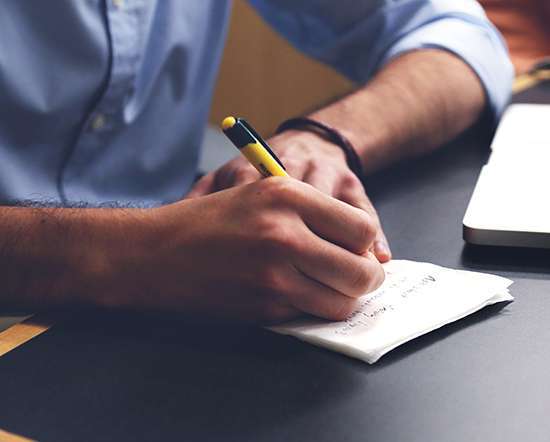 12 Ways to Avoid Being a Dork on Twitter
Webbiquity
NOVEMBER 17, 2011
Note: a version of this original post appeared previously on the B2B Twitterer of the Year (B2BTOTY) blog. If you regularly read blogs like this, you're probably already a Twitter pro. This post will be review for you. But, you also almost certainly come across new followers and others who haven't attained your level of expertise. You know the type. You may want to pass this along as needed. Complete your Twitter bio. You've got 160 characters to tell the world who you are, what you do, who you do it for, what you're passionate about. Plus a link. Use it. Use your real picture. Then see tip #6.
Romi Mahajan leaves Microsoft to Join Metavana as CMO
Buzz Marketing for Technology
NOVEMBER 17, 2011
Long time friend and well respected CMO buddy of mine Romi Mahajan is leaving Microsoft to join Metavana. Romi has been profiled on my blog several times so its only fitting that reached out to find out why. What drew me to Metavana like a moth to a flame? A few things: I believe the problems in this space are not just smart Engineering problems. That itself puts us in a category of one.
Just Say No to Marketing Advice
Digital B2B Marketing
NOVEMBER 17, 2011
All Marketing Advice Should Include a Disclaimer Your strategy is your direction; it should never be prescriptive. The strategy you develop should be unique to your business, an outgrowth of the challenge or opportunity you are facing and the environment surrounding your target audience. The problem is, marketing advice is prescriptive. All of this advice is prescriptive. So own your own strategy!
Book Review of Ruth Stevens' Maximizing Lead Generation
Biznology
NOVEMBER 17, 2011
Image by shutterhacks via Flickr. like to do book reviews once in a while on Biznology, and this one was a natural because I know Ruth Stevens and I know her expertise in B2B marketing, so I needed to pore over her book, Maximizing Lead Generation ,  for tips–and I found them. Her voice comes through when you read this book, which you'll enjoy, but it is the content that matters.
A Content Formula for Complex B2B Organizations
Advertisement
Content Marketing is essential for anyone who wants continued success and growth.
More Trending