Wed.May 25, 2011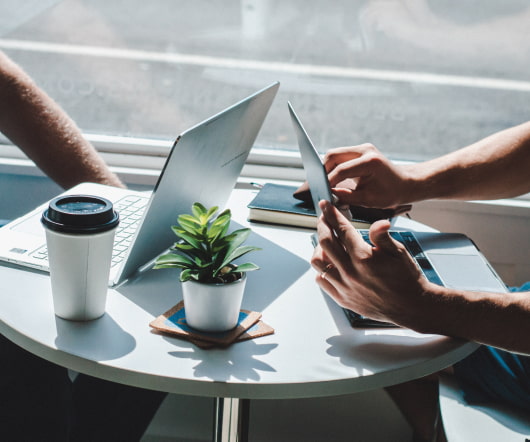 The Social Customer Service Elite: All Customers Are Equal But Some Are More Equal than Others
Conversionation
MAY 25, 2011
Last week George Orwell's famous "All animals are equal but some are more equal than others" line from "Animal Farm", his anti-totalitarianism novella, came to mind in an unusual context: customer service in a "social media world". Do you remember the days of the Pareto principle? Businesses used to look at the top 20%, generating 80% of the revenue, customers first? Customer service rules.
Why You Should Be Happy Before You Blog
Writing on the Web
MAY 25, 2011
Three Keys to Blogging When you Are Happy. guest post by Erica Nelson. You know how your smile is written all over your face? Your emotions are imbedded in your words and how you write. What I'm asking is that you pause before you write for your audience. Get a picture of the person reading your blog, in your mind's eye. Who is your audience? How do you want to reach them? Everyone will know.
12 Tips to Produce Compelling B2B Video
Social Media B2B
MAY 25, 2011
B2B marketers need to add video to their arsenal of skills in today's online world. Video can sometimes tell a story quicker and easier than a written post, can humanize a company and can turn marketers into brand journalists. And a keyword-titled video seems to be more likely to show up in higher search results than a written post. Keep it Simple. Try to convey one or two ideas at the most.
Buying software is easy. Fixing lead generation is hard.
Fearless Competitor
MAY 25, 2011
B2B Lead Generation | Buying stuff is easy – fixing problems is hard. Welcome to all our new  followers on Linkedin. We write this blog to help salespeople make their numbers – as only about 50% do today. And every Friday we do a fun B2B marketing show called Laugh and Learn – teaching a key marketing lesson using wit and humor. We hope you enjoy it. It's a lot like dieting.
150 Content Marketing Tips
Advertisement
Drive traffic—and leads—with these tips for SEO, social media, content optimization, email marketing, and more.
More Trending