Fri.Feb 08, 2013
How Inbound Marketing Aligns With the New Purchase Loop
Hubspot
FEBRUARY 8, 2013
In 1898, Elias St. Elmo Lewis developed the Purchase Funnel, the now familiar pathway customers travel from consideration to purchase. There are four steps in the process that have always been integral to every CMO's approach to marketing: Awareness, Interest, Desire, Action. The Purchase Funnel. Desire - This step is an exponential progression from the Interest stage. Openness.
Social business, the forest and the garden: Your intranet is not the Internet
Biznology
FEBRUARY 8, 2013
Photo credit: Wikipedia. The last 20 years have witnessed many success stories over the net: sites such as Yahoo!, Altavista, Geocities, AOL, Google, Amazon, WordPress, eBay, Hotmail, Wikipedia, MySpace, Flickr, Delicious, YouTube, Facebook, Twitter, Quora, Pinterest all had their days of glory. However, often the results observed inside the firewall were disappointing. Why does that happen?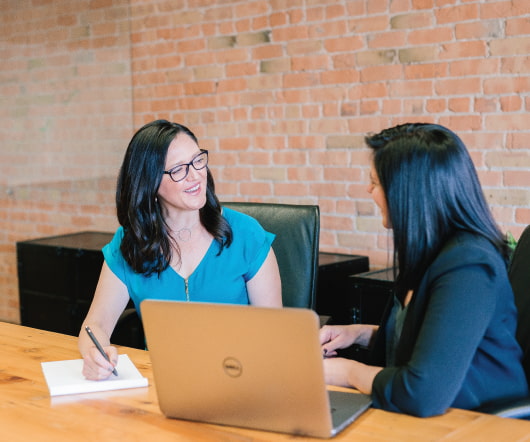 Sales Prospecting Perspective Weekly Recap - Week of February 4, 2013
Sales Prospecting Perspectives
FEBRUARY 8, 2013
If you're located in the Northeast like we are then you're probably bunkered down in your home preparing for the storm of the century. The snow has started and lets hope you already have your milk, bread and eggs. Even 2ft (or maybe 3ft) of snow couldn't stop us from recapping some great posts from the week. First up, of course, is my weekly pick from the blogosphere to share with you. This week's post comes from Jeffrey Rohrs , VP of Marketing with ExactTarget , who wrote about last Sunday's Super Bowl and the marketing lessons learned from this year's ads. Now on to this week's recap.
8 Times When You Shouldn't Feel Guilty About Using PPC
Hubspot
FEBRUARY 8, 2013
Many marketers are moving away from using pay-per-click (PPC) advertising in lieu of more cost-effective lead generation methods, like blogging, social media marketing, and creating excellent offer content that drives net new leads and reconversions. After all, everything in moderation, right? So here are some of those instances in which a little PPC might do your business some good! Yikes! Sneaky?
A Content Formula for Complex B2B Organizations
Advertisement
Content Marketing is essential for anyone who wants continued success and growth.
More Trending