A Simple Guide for Setting Up Your First Google AdWords Campaign
Hubspot
JUNE 18, 2012
If it's because you're intimidated by Google's AdWords interface, we get it. Read on to learn everything you need to know about setting up a Google AdWords campaign! Before you even jump into the AdWords interface, you need to be armed with a keyword list to help guide your efforts. Using the Keyword Tool on AdWords. Creating a Google AdWords Campaign. Right.
Paid Advertising 101: Understanding Search and Display Advertising
Synecore
NOVEMBER 4, 2015
Search and display advertising on major platforms like Google AdWords and Bing Ads (Yahoo!/Bing In contrast to SEO, which relies on unpaid "organic" means to achieve its ends, paid search allows you to pay a fee to have your web or social content displayed on the search engine results pages (SERPs) when someone queries a specific keyword or phrase into a search engine. year over year.
Online Ad Metrics & the Google Activate Initiative
Puzzle Marketer
APRIL 19, 2012
On the opposite side of the spectrum is the CPM (cost per impression / view) model. If a web page gets 10,000 views per month and you charge $0.01 for every view, they can charge $100 to host an advertisers banner. Even more complicated systems that charge for impressions as defined by the banner loading on the page doesn't guarantee it's above the fold.
63 Digital Advertising Terms Every Marketer Should Know
Marketing Action
AUGUST 17, 2015
If we've missed something, please use the comment section below to let us know. A/B Testing : A method used to compare different versions of digital ads or website landing pages in order to determine which one performs better. It describes the area of a web page that's visible before the website visitor scrolls down the page. AdWordsCarMax banner ad.
5 Steps to Set Up, Launch, and Manage an Online Display Campaign
Marketing Action
AUGUST 31, 2015
Simply put, online display advertising includes any promotional banner (of any size and shape) put on a web page. On the other hand, if you want them to click on the ad and purchase headphones from your e-commerce website, your goal is to drive sales. If the goal is to drive sales, you'll focus your attention on conversion rates. What is online display advertising?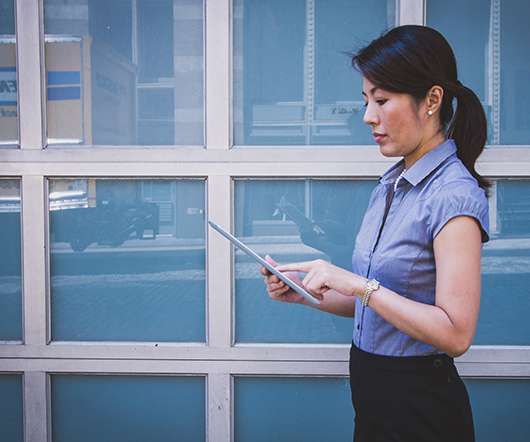 35 (of the) Best Guides to Facebook Marketing, Advertising, Search and More of 2010 (So Far)
Webbiquity
AUGUST 26, 2010
Whether you're anxious to get started marketing on Facebook, already there but looking for better results, or not sure if Facebook is right for your company (despite the eye-popping audience numbers), you'll find guidance here in some of the best posts on Facebook marketing so far in 2010: tips, tactics and best practices for building Facebook pages, growing your fan (or "like ) base, advertising, optimizing for search, using Facebook apps and tools, and more, from experts like Mari Smith, Lisa Barone, Ching Ya, John Haydon, Brian Carter, Marty Weintraub and Shel Holtz.
A Step-by-Step Guide to Advertising on Facebook
Hubspot
AUGUST 31, 2011
Facebook Ads allow you to promote your business, attract more fans for your business Page, and drive more leads for your sales team. Facebook Ads allow you to advertise a website or content you manage on Facebook (like a Group, Page, or Event). The ad creation and management tools are very similar to the Google AdWords interface. Get Started. Next, choose your ad type.