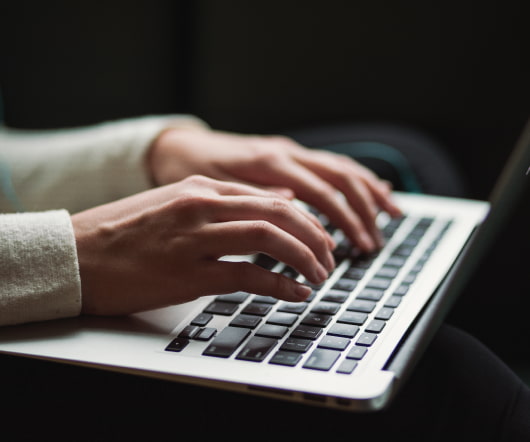 Integrating RSS Feeds, LinkedIn, Facebook, Twitter, and Google+, a Primer for Managing your Social Media Time Efficiently
NuSpark
SEPTEMBER 28, 2011
I'm taking a break from the usual material on lead generation strategy and tactics to do a post on managing my social media time. Accounts on LinkedIn, Facebook, Twitter, and Google+. Search and install the following extensions: Gooce+  that lets you view your LinkedIn, Facebook, and Twitter feeds from Google+. Now your Google+ tool bar looks like this and when configured, you can view your other social media streams. just did this for the aforementioned, but many social media sites can be configured. Facebook and Twitter.   The easy ones. 
The dashboard has finally been perfected
Biznology
OCTOBER 28, 2014
One of the biggest problems I have as a small businessman is keeping track of everything: RSS feeds, competitors, backend performance data, social media mentions and trends, sales cycles, reputation warnings, revenue data, my inboxes, my calendar, key RSS feeds, search performance, tasks, and a million other sources of data. Google AdSense. Private URL. Twitter.
Maximize your SEO benefit on Google+ in 8 simple steps
Biznology
NOVEMBER 8, 2011
Use a clean URL when you add your content to Google+. Google+ hasn't been translating URL shorteners well, so use a link from the source. Site URLs are translated the way they are on Facebook. You need to paste the URL into the "Share what's new…" text box. Image by entertailion via Flickr. Here's my Google+ public profile.
How to Become a Stellar Guest Blogger
delicious b2bmarketing
JANUARY 4, 2011
AdSense/CPC Blogging & RSS Design Getting Started Making Money Traffic / Promotion The Step-by-Step Guide to Guest Blogging June 14, 2010 · 33 comments This is a guest post by Ann Smarty of MyBlogGuest.com. Ann blogs on search marketing and social media. Reply Laura @ Learn affiliate marketing June 14, 2010 at 4:49 pm Follow on Twitter: @IMteacher Nice article, Ann!