3 Seismic B2B Marketing Trends Seen At Dreamforce 2016
Radius
OCTOBER 17, 2016
Digging a bit deeper into the details, though, three key themes emerged from the year's biggest technology event that are relevant for B2B marketers: 1) Artificial intelligence = Predictive analytics. Featured B2B Marketing AI artificial intelligence dreamforce 2016 einstein marketing trends predictive analytics salesforce"If this is not the next big thing, I don't know what is.".
Is Predictive Marketing Now Mainstream?
Radius
OCTOBER 18, 2016
At the time there wasn't a term for these components, but in Gartner's recent report on the Hype Cycle for Customer Analytic Applications and Forrester's TechRadar on B2B Marketing Technologies, the banner of "Predictive Marketing" encapsulates these three use cases. B2B Marketing Predictive Analytics future of predictive predictive analytics predictive marketing
3 Mobile Marketing Trends You Can't Afford To Ignore
It's All About Revenue
OCTOBER 13, 2016
Ok I am being quite sarcastic but that line, which I borrowed from the Forrester report The Path To Mobile Marketing Mastery , is all too true yet somehow I am not convinced the majority of marketers are aware of it. Here's some stats to drive this point home even further, courtesy of the same Forrester report. You might want to sit down when reading this next sentence.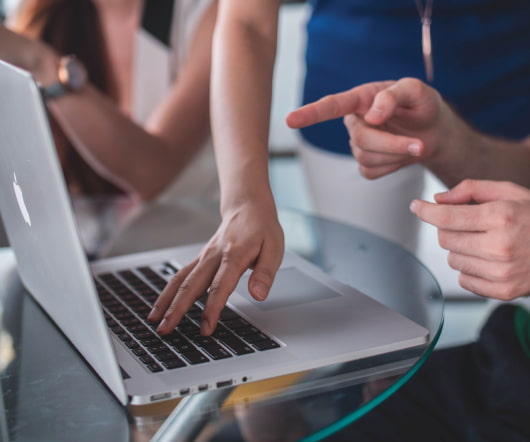 Follow The Money To The CMO
B2Bbloggers
SEPTEMBER 19, 2012
Tech companies woke up and saw the growing role of technology in the marketing department – web analytics, marketing automation, social media, digital advertising and digital creation. Tech companies started to follow the money long before Gartner Analyst Laura McLellan boldly declared earlier this year: "by 2017, the CMO will spend more on IT than the CIO.". And follow they did.  It started with Adobe's purchase of web analytics company Omniture in 2009. How Tech Companies Are Setting Sights On The Swelling Marketing Budget. It began in 2009.  So began the gold rush….
The Contently Interview: Scott Brinker on the Pitfalls and Promise of Martech
Contently
NOVEMBER 18, 2016
There continues to be a fairly healthy [mergers and acquisitions] market in the martech sector. There is a big portion of martech today premised on the idea that increasingly targeted analytics and greater personalization is really the best way for marketing to improve its effectiveness. At this point, human marketers are at risk of being replaced altogether. Yes, to a certain degree.