Sat.Feb 11, 2012 - Fri.Feb 17, 2012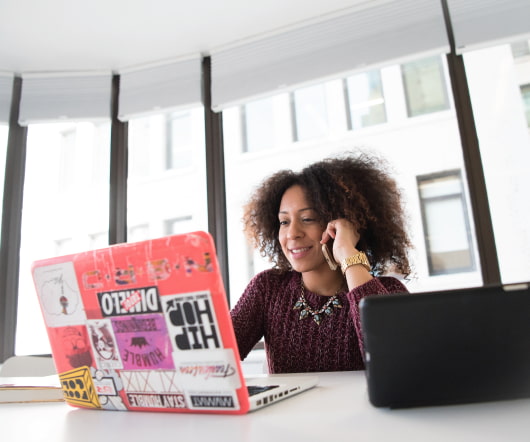 Lead Generation is Crippling Demand Generation
Digital B2B Marketing
FEBRUARY 16, 2012
Lead generation and demand generation, although related, are at odds with each other. When many B2B marketers say demand generation, they mean lead generation, and the program will be measured on leads and the value of those leads. The problem is, one is focused on changing the audience's perspective, the other is focused on capturing their information.
Slow Death of the Funnel: Why Buyer Choice Matters to Revenue
Tony Zambito
FEBRUARY 16, 2012
IT Buying Process © All rights reserved by Kenny Madden. This is part 1 of a limited series on why buyer choice modeling is the new view B2B Business must adopt to improve revenue performance and develop long lasting relationships with buyers. . B2B marketing and sales is still predominantly tethered to traditional ideas, approaches, and systems that are being dragged into the modern era. 
SnapTags vs QR Codes
Puzzle Marketer
FEBRUARY 11, 2012
A colleague of mine recently introduced me to a marketing tool to engage with mobile customers and prospects. It's called the SnapTag , powered by SpyderLynk. With the rise of mobile smart phones usage, readable codes have gained popularity among marketers as a unique way to engage with customers and prospects. They 're mostly random dots, squares, or other shapes.
Social Intelligence adds value throughout the Stage Gate Process
Buzz Marketing for Technology
FEBRUARY 15, 2012
Social data is becoming increasingly important in the new product development processes of many companies. In particular, manufacturers are tapping into social conversations as they explore new product ideas in order to learn what consumers are interested in and talking about. Later, when launch is imminent, social channels are becoming a key factor in setting media and advertising strategies.
The Rise of the Customer Marketer
Advertisement
Explore the changes taking place in customer marketing from the perspective of customer marketers themselves.
Customer
More Trending