Tue.Aug 30, 2016
The Rise of Virtual Reality and What It Means for B2B Marketers
Act-On
AUGUST 30, 2016
It wasn't long ago that virtual reality felt like pure fiction. Members of Star Trek's USS Enterprise used virtual reality to explore simulated environments — anything from traveling to lush forests to solving complicated mysteries. Bringing this technology to reality, however, felt "highly illogical," as Spock would say. For marketers, this is the holy grail. Key takeaway. Key takeaway.
Your Next Practice: Interactive Value-focused Content
The ROI Guy
AUGUST 30, 2016
As B2B buyers leverage more content to help make better purchase decisions, buyer sentiment is clear: All content is not created equal. For your buyer it's about quality over quantity. They don't need more content. Instead, your prospects want personalized research and analysis, benchmarks, advice, and guidance. The ROI of Interactive Value-Focused Content? So what's in it for you? The Evidence?
The 3 Sales Questions I Should Have Asked
Jill Konrath's Fresh Sales Strategies Blog
AUGUST 30, 2016
A few years ago, shortly after launching my new website, I absentmindedly answered the phone when it rang. When the caller announced that he was from Southwest Airlines, I quickly snapped to attention. Winning Deals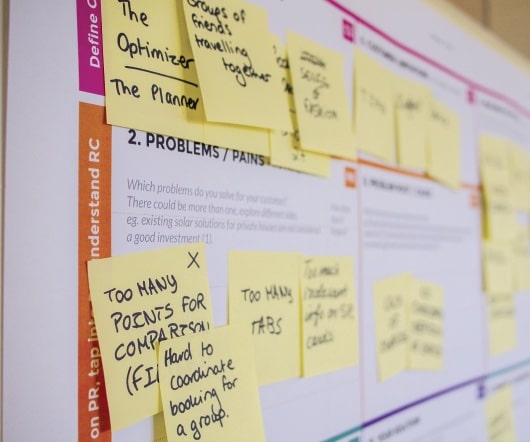 4 Reasons Why You Can't Miss Marketing Nation Online
Modern B2B Marketing
AUGUST 30, 2016
Author: Rick Siegfried Aren't trade shows so much fun? All of the thought-provoking sessions, tips and tricks to bring back to the office, friends and colleagues in your industry, and, of course, a bunch of sweet prizes to win. Unfortunately, this all comes at cost–both in time and money. The point is, live, in-person trade shows have their pros and cons. Well, there is! Check 'em out! Free Stuff.
150 Content Marketing Tips
Advertisement
Drive traffic—and leads—with these tips for SEO, social media, content optimization, email marketing, and more.
More Trending