Sat.Jan 14, 2017 - Fri.Jan 20, 2017
B2B Content Marketing Trends for 2017
MI6 Marketing Agency
JANUARY 14, 2017
If you're wondering what the B2B content marketing trends for 2017 are this post is for you. The chart below is featured in the research report : " B2B Content Marketing: 2017 Benchmarks, Budgets and Trends – North America " published by MarketingProfs and the Content Marketing Institute (CMI). What Does This Chart Tell Us? Back to the question at hand. The report is below.
Executives Are in Love with the Wrong Kind of Data
B2B Marketing Insider
JANUARY 14, 2017
In the business world today, we can measure absolutely everything. Take your website as an example. You can measure clicks and views and how many of those views were unique. You can measure exit pages and bounce rates and conversion funnels. You can measure your traffic-generating ads in terms of CPC or CPM or CPA. O.M.G. And because we can. Read More. Content Marketing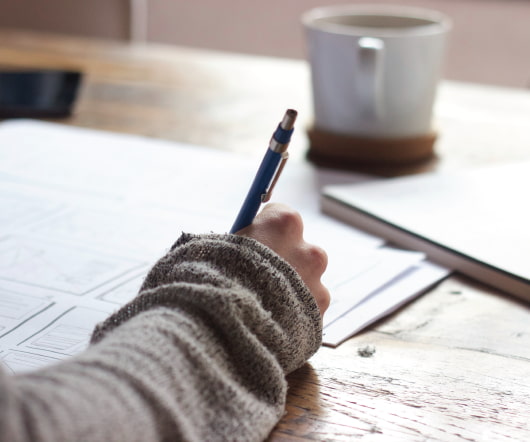 This Week in Content Marketing: This is the Year Agencies Buy Media Companies
Junta 42
JANUARY 14, 2017
PNR: This Old Marketing with Joe Pulizzi and Robert Rose can be found on both iTunes and Stitcher. In this broken-pipe episode of This Old Marketing, Robert and I talk about Medium's latest pivot, while AOL thinks it's discovered a better way to serve up advertising. In In addition, Gary V leads the way for 2017 to be the year agencies started buying media companies. Rants and raves include Tom Brady and long-form content. This This week's TOM example: AARP. This week's show. Recorded live on Jan. 9, 2017; Length: 01:04:49). Neither Robert nor I saw this move as surprising.
How to (Finally) Simplify Your B2B Marketing Technology Stack
Content Standard
JANUARY 14, 2017
The VP of marketing at a B2B technology enterprise sits in her office. The space is cleanly decorated, sparse, and tasteful. On her desk there is only a neat stack of paper, her phone, and her computer. And yet, she couldn't possibly feel more crowded. On her computer monitor, the logins, dashboards, and control panels of a hundred different pieces of marketing technology crowd the screen.
A Content Formula for Complex B2B Organizations
Advertisement
Content Marketing is essential for anyone who wants continued success and growth.
Organic
More Trending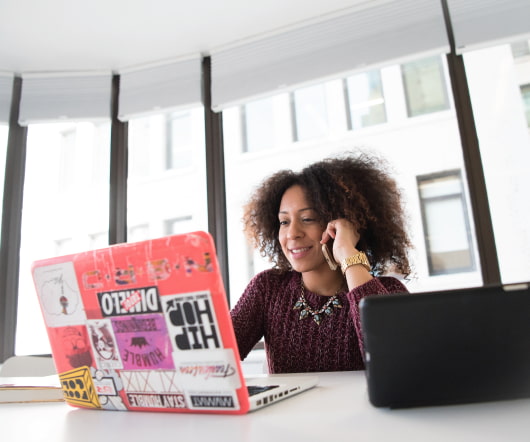 Customer Lifecycle Metrics, Part 1: The Rules of Attraction
Act-On
JANUARY 16, 2017
Every stage of the B2B buyer's lifecycle is unique – not only to them but also to the type of business you're engaged in. Your prospects and customers have their particular goals for what they're trying to get during each step in the journey, and as a marketer, you've got your own idea of the best possible outcomes. That's why identifying and tracking the metrics that matter most, throughout every stage of the customer lifecycle, is so important to your success. Marketers at average firms, on the other hand, tended to focus on acquiring new leads and converting them into customers.
Live Desktop Broadcasts, Mid-Roll Video Ads & More: 7 Facebook Changes You May Have Missed
Hubspot
JANUARY 16, 2017
In December 2016, Facebook co-founder and CEO Mark Zuckerberg stated that Facebook has evolved from a traditional social media network into a new type of media company -- one that offers a hybrid technology and news platform where content creators and readers publish, share, and talk about what's happening in the world. January 2017. Facebook Journalism Project. Mid-Roll Video Advertisements.
This is the week that was in B2B: from workplace intrusion to millennial meltdown
Earnest about B2B
JANUARY 16, 2017
In the week that an analyst firm dismissed the idea that we're going to be replaced by AI any time soon, a tech firm actually launched a smart hairbrush and flaws in voice activated systems became apparent , there was plenty to talk about in the world of B2B: 'Most expensive networking event' of the week.goes to the World Economic Forum in Davos. Read more here. Four UK firms are already at it.