Fri.Oct 28, 2016
Reputation to Revenue
9 Lead Generation Mistakes Marketers Need to Stop Making
Hubspot
OCTOBER 28, 2016
For many businesses, the key to making sales is to first generate leads. Leads are valuable because they're the people who have indicated organic interest in your content and your business by giving you their information in some way, whether it's by filling out a form to download an ebook, completing an online survey, or something else. But leads don't grow on trees. How to Fix It. How to Fix It.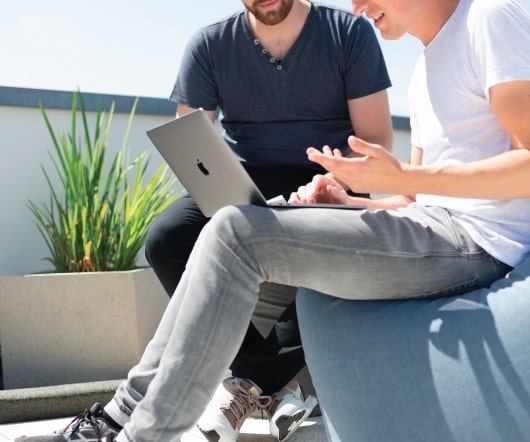 5 Tips to Infuse More Personality Into Your Stories
Opentopic
OCTOBER 28, 2016
by Nicki Howell, modified by Opentopic Marketers are churning out more content than ever, but statistics show that most of this content is not being consumed. That's right! Up to 70 percent of content created by B2B marketers is collecting dust and not making an impact. But why? The answer is simple: lack of engagement. Sixty-six percent of B2B marketers. The post 5 Tips to Infuse More Personality Into Your Stories appeared first on Opentopic. Marketing - Publishers
Using Interactive Content to Capture Attention Early in the Buyer's Journey
B2B Marketing Insider
OCTOBER 28, 2016
If you've been in marketing for more than a hot second, you've no doubt heard of the Buyer's Journey. What you might not know is that this journey has dramatically changed in the last decade. 67% of the buyer's journey is now digital. Today's buyer is up to 90% of the way through their buying […]. Content Marketing
5 Healthcare Brands That Breathe New Life into Social Media Marketing Strategy
Content Standard
OCTOBER 28, 2016
For healthcare professionals, whose day-to-day lives are spent entrenched in diagnoses, cures, technological innovation and fast-paced communication with patients, providers, and businesses alike, the idea of developing a social media marketing strategy can feel daunting—and perhaps a bit unnecessary. In my experience, delivering great service alone isn't enough. The truth? Quest Diagnostics.
Six Key Steps to Successful Marketing Automation Adoption
Advertisement
Selecting a Marketing Automation platform can be a daunting task. With so many options out there, your success with Marketing Automation depends on selecting the platform that best fits your needs.
6 Career Tips to Live by for Today and Tomorrow
Modern B2B Marketing
OCTOBER 28, 2016
Author: Amy Guarino The transition from graduating college to working full-time is not an easy one. Your time is no longer your own to manage. You have to get used to going to bed early and waking up early. You have to learn a lot about business and working with people of all different ages. Welcome to adulthood! Even as a seasoned professional, all of these lessons still ring true. Network.
SnapWrap: Kicking Bad Habits, The Science of Engagement, and More!
SnapApp
OCTOBER 28, 2016
Welcome to SnapWrap , our weekly marketing roundup on the SnapApp blog! Each Friday, we assemble a roundup blog post of the most insightful, most interesting, and most popular marketing content from the past week (give or take a few days). We pull from a wide range of sources and feature a wide range of opinions to give you the most diversified recap of all things marketing. It doesn't.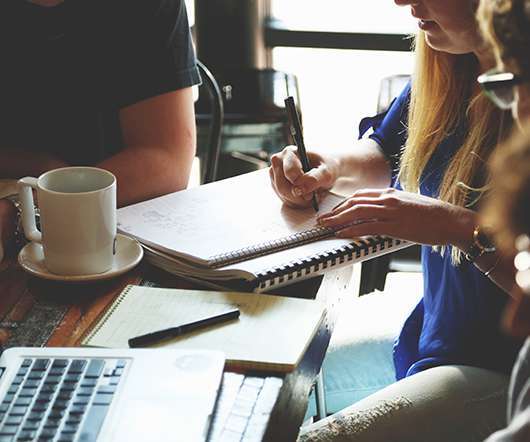 4 Tactics for Better Cold Sales Emails—Because No, Prospects Don't Want a Demo
Kapost
OCTOBER 28, 2016
"Hi marketer, this is someone you've never spoken to, calling to interrupt your busy day by spewing a generic sales pitch about a product you've never heard of. Did I catch you at a good time?" " Who in their right mind would actually answer, "Yes, let's chat!" to such an unwelcome intrusion ? Yet such is the day-to-day life for many uninformed, underprepared, and unproductive Sales Development Representatives (or Lead Development Representatives or Business Development Representatives or whatever nonthreatening term your organization has decided on).
As the Holidays Approach, It's a Good Time To Ask: What's Next in Email Deliverability?
It's All About Revenue
OCTOBER 28, 2016
What's next? That's a question that is asked often on my favorite television show of all time, The West Wing. The President of the United States, Jed Bartlet who was played by Martin Sheen, often ends conversations by asking "What's next?" As we approach the holiday season once again, I fear that not enough people are asking what's next in an actionable way.
B2B Marketing Trends for 2016
Advertisement
25 B2B marketing thought leaders answer the question "What do you expect to B2B marketers to be doing more of or differently in 2016?" The results are amazing insights around content marketing, achieving business results, alignment, employee advocacy, new technologies, customer experience and more.
Trends
SnapApp October Release: Make Your Own Custom Theme
SnapApp
OCTOBER 28, 2016
October saw a huge release for SnapApp with the ability to create custom themes for all of our customers. Earlier this year we introduced Launchpad , which has an assortment of themes you can apply to a Snapapp right at the first step of creation.  . Custom themes is an extension of this and appears right above our default themes in a section called "My Themes.".  .  . October's Honorable Mentions.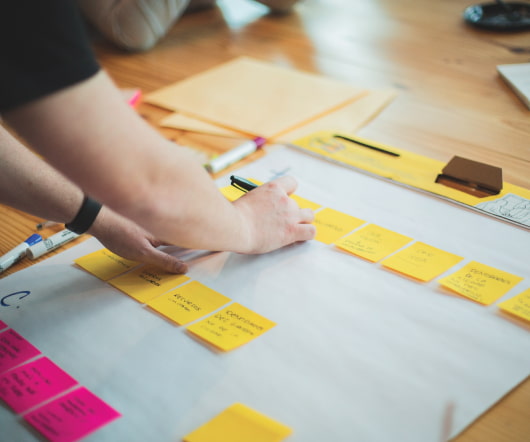 Digital Craft Weekly 43.16
Ceros
OCTOBER 28, 2016
This post, Digital Craft Weekly 43.16 , written by Simon Martin , appeared first on Ceros Blog - Interactive Content Marketing & Design Tips. Happy reading! Digital Craft Weekly is a weekly resource for interactive design and storytelling inspiration. Russell & Co by DPDK. The Hidden Worlds of the National Parks by Google. The Rainforest Foods Experience by Rainforest Foods.