Sat.Sep 24, 2016
PR Meets Marketing
A Creative Side Project Saved This Startup: The Unlikely Story of Unsplash
B2B Marketing Insider
SEPTEMBER 24, 2016
Slingshots are short stories of side projects that led somewhere unexpected. Our show's premise is simple: We want more people to trust their intuition. Slingshots are quick-hitting examples of people who do so. Mikael Cho is the co-founder and CEO of Crew, a marketplace that helps you find designers and developers for your website or app. […]. Content Marketing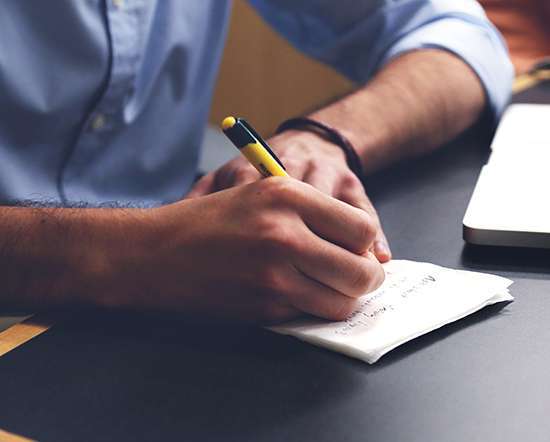 The Power of Customer Focus
Fearless Competitor
SEPTEMBER 24, 2016
One time long ago, I was working for a warehouse management company called Optum Software.  It was a startup with about 35 employees.  I was a salesperson. The company was sold and I gave them my resignation.   They said " We REALLY need that big deal with the company in Tampa.  The Home Shopping Network." " I replied "I will sell it if you put it in writing.  They did. flew to Roanoke, VA and Reno, NV to tour their warehouses with the warehouses managers.  I learned their issues and challenges.  Met the company and hammered out a deal.  "  She said no. 
6 Easy Ways to Predict Content Marketing Trends
Content Standard
SEPTEMBER 24, 2016
Not long ago, in the spirit of celebrating a long summer that was dwindling to a close, I visited Canobie Lake Park in Salem, NH—which is where I met Pappy. Pappy, for those unfamiliar, is the nightmarish visage of a bearded man clutching a bag of gold coins. real vague piece of advice, something like: "Deciding to make a move is the best next move to make." Ask the right questions.
Facebook, You're Forgiven—5 Facebook Video Trends Brands Should Hit Play On
Content Standard
SEPTEMBER 24, 2016
Facebook may have admitted to significantly overestimating the average time users spent watching its videos, but that doesn't mean marketers should disregard the social network's massive marketing power. The implications are huge for marketers, who are now tasked with navigating a relatively unfamiliar landscape on Facebook. Your Peers Have Spoken: Live Video Is It.
150 Content Marketing Tips
Advertisement
Drive traffic—and leads—with these tips for SEO, social media, content optimization, email marketing, and more.
Content Marketing