Sat.Oct 15, 2016 - Fri.Oct 21, 2016
The 60 Best Marketing Speakers To Rock Your Event
B2B Marketing Insider
OCTOBER 17, 2016
When it comes to developing our skills as marketers, content providers and world-class communicators, it helps to learn from the best marketing speakers the world has to offer. Speaking at Marketing Events and Business Conferences is one of the great honors and passions of my career! My goal is ALWAYS to help the audience understand […]. Content Marketing
12 Lessons I've Learned from Writing 1,000 Blog Posts
Webbiquity
OCTOBER 18, 2016
In Taekwondo, students are taught they must perform each kick at least 1,000 times before they can safely say they have learned the kick perfectly. I'm not sure I craft "perfect" blog posts even after writing 1,000 of them—but I've certainly learned a few things. Hence, 1,000. Of  course, a steady stream of crappy content won't attract a large or loyal readership.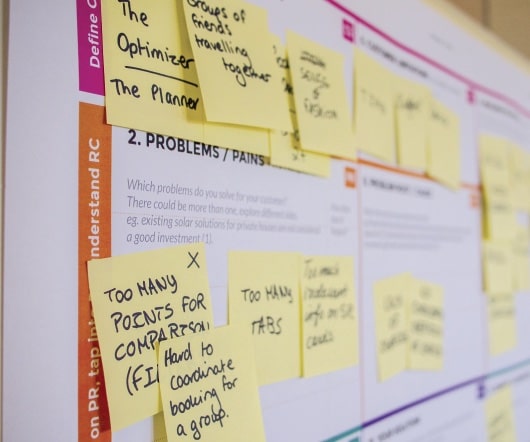 What Working at an Apple Store Taught Me About Good Event Marketing
ScribbleLive
OCTOBER 18, 2016
I'm going to start with a controversial statement:  I'm a firm believer in the power of event marketing. Trade shows, owned events, you name it, I love it. The statement is controversial because you either wholly agree or disagree – especially in B2B environments. Events are a huge investment in time and money – but when done right, they help generate quality leads, develop existing relationships and do wonders for brand awareness. When done wrong, they leave a terrible taste in everyone's mouths. Pick the right event for your business. Develop quick and engaging demo experiences. Not to worry.
Why (and How) Your Team Should Personalize the Customer Experience
Act-On
OCTOBER 17, 2016
We all have good intentions when it comes to customer experience and treating our customers well, but sometimes there are disconnects. The classic example of this is when you get put on hold by a company. They tell you at the beginning of your wait, "Your call is important to us." They tell you that again five minutes later. Then ten minutes later. Customers disagree. It's "Yes.". Great. Now what?
The Ultimate Guide to Content Experience
Advertisement
The process of content marketing has typically been defined by a three-pillar system that consists of "Creation", "Distribution", and "Insights". However, this system neglects to include the significant fourth pillar of content marketing: Experience.
More Trending