Sat.Dec 03, 2016
This Week in Content Marketing: Could Brands Cure Traditional Media's Run to Eyeballs?
Junta 42
DECEMBER 3, 2016
PNR: This Old Marketing with Joe Pulizzi and Robert Rose can be found on both iTunes and Stitcher. In this episode, Robert and I get together IRL and discuss Airbnb's new magazine launch with Hearst. This week's show. Recorded live on November 28, 2016; Length: 1:01:05). Download this week's PNR This Old Marketing podcast. HANDPICKED RELATED CONTENT: Will the Content Bubble Burst?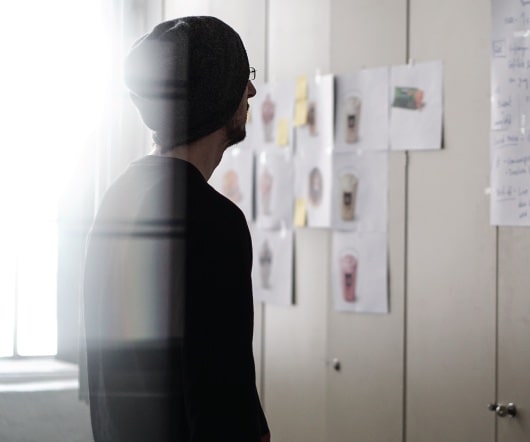 What It Will Take for Us to Trust AI
Opentopic
DECEMBER 3, 2016
The early days of artificial intelligence have been met with some very public hand wringing. Well-respected technologists and business leaders have voiced their concerns over the (responsible) development of AI. And Hollywood's appetite for dystopian AI narratives appears to be bottomless. This is not unusual, nor is it unreasonable. Change, technological or otherwise, always excites the imagination. And it often. The post What It Will Take for Us to Trust AI appeared first on Opentopic. Brands & Marketers
Why YOU Hate Cheap Tricks in Business But Others Don't Seem to Mind
B2B Marketing Insider
DECEMBER 3, 2016
Why do some people seem totally fine using tactics that make us nauseous? If we're going to trust our intuition, then often times, that means rejecting some of the gimmicks and hacks and cheats that others don't seem to mind using. Why the gap in thinking? How can we make sense of that? And how does it change our behavior? Read More. Content Marketing
Did Fake News Reveal a Winning SEO Strategy and Content Marketing Formula?
Content Standard
DECEMBER 3, 2016
2016 has been a crazy year for social media. near three-fourths of users are getting their social media fixes via mobile , Twitter is making moves to sell, and Snapchat has unleashed bots that want to use your eyes to create content. But considering the other social media storms we've seen over the past year, the fake news story is perhaps the least understood. Understanding the Beast.
The Rise of the Customer Marketer
Advertisement
Explore the changes taking place in customer marketing from the perspective of customer marketers themselves.