Sat.Oct 01, 2016
Want to Hone Your Creative Intuition? Get Comfortable Being Uncomfortable
B2B Marketing Insider
OCTOBER 1, 2016
As humans, we're wired to seek out experiences that make us feel comfortable. But in order to hone our intuition and follow it in our creative work, we need to constantly make ourselves slightly UNcomfortable. We need to push outside our comfort zone to grow and create better and better work. Today, we go outside […]. The post Want to Hone Your Creative Intuition? Content Marketing
The Basics of Twitter Marketing in 2016
Content Standard
OCTOBER 1, 2016
Today, almost every brand you can name has a Twitter account. The text-based platform has been around for years, and it's drawn massive engagement from a global audience. If you're a brand marketer, you already know the value of Twitter marketing for your social media strategy. Tweets can also be a platform for customer engagement, and even customer service. Marketing Social Media
Changing customer expectations regarding insurance providers: the Gen Y effect
i-Scoop
OCTOBER 1, 2016
In a video made at the occasion of the World Insurance Report 2016 (see below), Capgemini and Efma emphasize a few focus points of the report, which has been covering important insurance trends for many years now. A key topic, which is also covered in the report and the infographic accompanying it, is the impact […].
This Week in Content Marketing: How to Create a Successful Podcast
Junta 42
OCTOBER 1, 2016
PNR: This Old Marketing with Joe Pulizzi and Robert Rose can be found on both iTunes and Stitcher. In our special 150th episode, Robert and I spend some time talking about what makes a podcast successful and share our thoughts on why PNR has already lasted 2.8 years. This week's show. Recorded live on September 24, 2016; Length: 1:01:07). That's what this interactive lookbook is all about.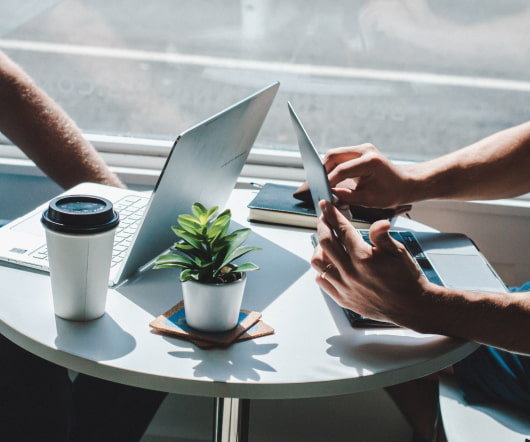 Why B2B Content Strategies Are Paramount for Generating Quality Leads
Advertisement
Generating demand and ensuring the consistent flow of high-quality, actionable leads is what makes B2B marketers successful.
Generation