Sat.Dec 03, 2016 - Fri.Dec 09, 2016
grow - Practical Marketing Solutions
This Week in Content Marketing: Could Brands Cure Traditional Media's Run to Eyeballs?
Junta 42
DECEMBER 3, 2016
PNR: This Old Marketing with Joe Pulizzi and Robert Rose can be found on both iTunes and Stitcher. In this episode, Robert and I get together IRL and discuss Airbnb's new magazine launch with Hearst. This week's show. Recorded live on November 28, 2016; Length: 1:01:05). Download this week's PNR This Old Marketing podcast. HANDPICKED RELATED CONTENT: Will the Content Bubble Burst?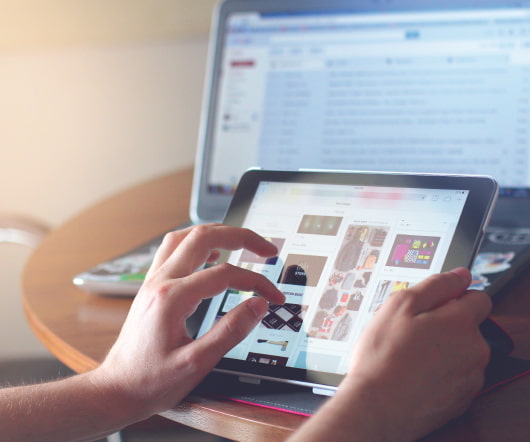 Tackling predictive uncertainty with Monte Carlo statistical analysis
Opentopic
DECEMBER 4, 2016
Predictive uncertainty permeates most decision scenarios. Statistical models have great value when they help you to reduce that uncertainty to the point where you feel comfortable enough to take calculated risks based on likely future outcomes. Read the article WHO SHOULD BE TIME'S PERSON OF THE YEAR FOR 2016? If you're a statistical analyst and you already know the values. The post Tackling predictive uncertainty with Monte Carlo statistical analysis appeared first on Opentopic. Brands & Marketers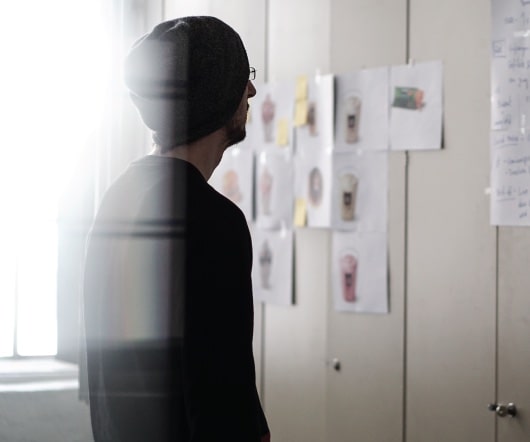 What It Will Take for Us to Trust AI
Opentopic
DECEMBER 3, 2016
The early days of artificial intelligence have been met with some very public hand wringing. Well-respected technologists and business leaders have voiced their concerns over the (responsible) development of AI. And Hollywood's appetite for dystopian AI narratives appears to be bottomless. This is not unusual, nor is it unreasonable. Change, technological or otherwise, always excites the imagination. And it often. The post What It Will Take for Us to Trust AI appeared first on Opentopic. Brands & Marketers
How the Brain Processes Different Types of Content [Infographic]
Hubspot
DECEMBER 5, 2016
Sometimes, the movie adaptation of a book is better than the book itself. Maybe it's the acting, maybe it's the special effects or the soundtrack, or maybe the story is simply better told on the big screen than in our imaginations. The reason? Different stories are better told in different formats depending on the message they're trying to convey. And some of their insights may surprise you.
The Rise of the Customer Marketer
Advertisement
Explore the changes taking place in customer marketing from the perspective of customer marketers themselves.
Customer
Not Documenting Your Content Marketing Strategy?  Here's What to Do About It
Junta 42
DECEMBER 5, 2016
If you are a regular reader at Content Marketing Institute, you know how often we talk about the importance of documenting your content marketing strategy. According to our latest research , we know that marketers who document their strategy are much more likely to accomplish their content marketing goals and be successful. It really is that simple. Click To Tweet. Who really cares? Click To Tweet.
The Content Marketing Debate: More (Better) Is Definitely More
B2B Marketing Insider
DECEMBER 5, 2016
I have always believed that content marketing means companies leaving behind their tired old promotional ads, brochures, and requests for a demo. That's why marketers are acting like real publishers focused on helping their audience become educated, informed, even entertained. Because if you are good enough to build an audience, then great things happen to your business. […].
Animal Influencers: The Stories Behind 11 Famous Pets on Instagram
Hubspot
DECEMBER 5, 2016
They command international attention, have amassed millions of followers on social media, and collaborate with the world's biggest brands. But you still have to pick up their poop. Animal influencers are undeniably on the rise. In other words, these adorable fluff balls make more money on a single Instagram post than you, a human, will probably ever make on a single Instagram post. Maybe.
This is the week that was in B2B: from customer objectification to invisible payments
Earnest about B2B
DECEMBER 4, 2016
In the week that Castro smoked his last cuban cigar, Apple reveale d it is investing in self-drive cars and we had our first viral VR injury , there was much to talk about in the world of B2B and beyond. Food for thought of the week. Goes to Brian Carroll on his B2B Lead Blog. Brian cautions that we risk treating customers like objects rather than human beings in our bid to automate. fake news.
B2B Marketing Trends for 2016
Advertisement
25 B2B marketing thought leaders answer the question "What do you expect to B2B marketers to be doing more of or differently in 2016?" The results are amazing insights around content marketing, achieving business results, alignment, employee advocacy, new technologies, customer experience and more.
Aggregage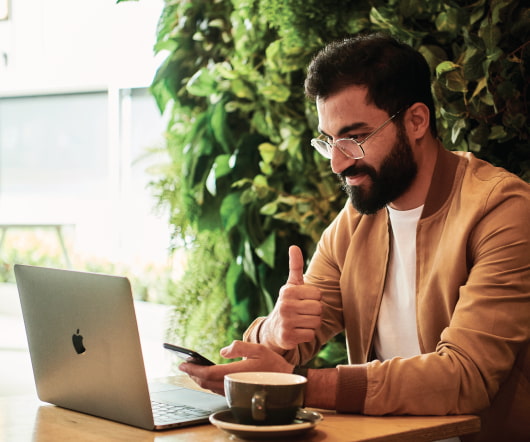 B2B Marketing Automation Software for Fast Growing Companies
Act-On
DECEMBER 5, 2016
As each new year approaches, marketing teams often search for ways to be more productive and successful. This means reviewing the past year's accomplishments, identifying bad habits, and rethinking marketing processes. We want to help. The first thing you can do is read our blog post from Friday for some tips on creating your 2017 marketing plan. You can also mark your calendar to read our Dec. 23rd blog post on planning your 2017 editorial calendar – both are great resources to help you hit the ground running in 2017. This is where marketing automation helps. The Future is Now. Tell me how?