Sat.Apr 30, 2011 - Fri.May 06, 2011
The Nifty 50 Top Women of Twitter for 2011
Webbiquity
MAY 3, 2011
Few phenomena have ever spread as far and grown as rapidly as social media; obviously, this has tapped into something essential to our nature. What is it? The answer may come from the email marketing field. According to a recent study by email service provider Aweber, four simple words virtually guaranteed to get an email opened are: "You are not alone.". Jennifer Aaker. aaker. Diana Adams. Ambal.
Why Semantic Analysis trumps Sentiment Analysis
Buzz Marketing for Technology
MAY 4, 2011
For years, sentiment has been a widely used measure of how customers view a company's products and services. But sentiment analysis has inherent flaws. First is what it cannot tell you because it only considers a small amount of the available data. Thus, decisions are being based on what only a quarter of the posts are saying. Another problem with sentiment is statistical confidence in the data.
Finding social media success in regulated industries like banking and healthcare
grow - Practical Marketing Solutions
MAY 2, 2011
I met my new friend Jeff Reed through a LinkedIn group. Jeff works as a wealth adviser for a large national company but has been hamstrung in his attempts to use social media. "I am forbidden to use it, he said. "The company is trying to figure out what to do, but in the mean time I feel like the world is passing me by.. This is not an unusual situation. "No.. "No..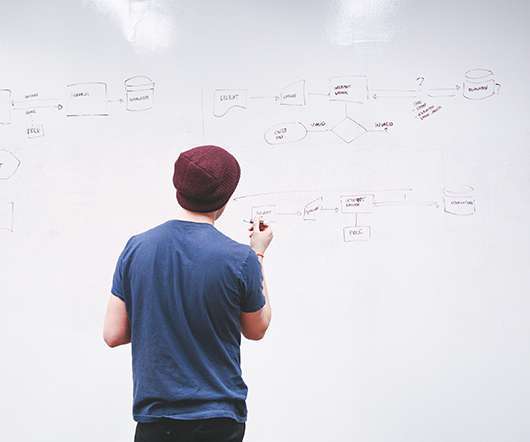 Turn B2B Buying Into a Social Experience
Tony Zambito
MAY 5, 2011
Image via Wikipedia. B2B marketing and sales has lived in a neat framework centered on the purchase transaction.    In some industries and marketplaces, this purchase transaction has been fairly straight forward.    In others, there has been a mix of complex buying and selling cycles put into play to ultimately reach a purchase transaction.    That is, until now. 
150 Content Marketing Tips
Advertisement
Drive traffic—and leads—with these tips for SEO, social media, content optimization, email marketing, and more.
More Trending