Mon.Aug 29, 2016
Infusing SEO Into Your Content Marketing Strategy
B2B Marketing Insider
AUGUST 29, 2016
Most search marketers would agree that content marketing is an essential cog in the wheel of SEO. Exceptional content that delivers value and purpose can earn links naturally, fueling a website's authority and overall ranking potential. When content marketing strategies are infused with subtle layers of SEO and keyword targeting, the potential to realize greater […].
How to Tie Your Content Marketing into Your Account-Based Marketing
Act-On
AUGUST 29, 2016
Account-based marketing is having quite the run lately. It's not hard to see why. Who doesn't want to improve their close rates by 300%? Who doesn't want to finally get sales and marketing and other departments to work together like a finely-tuned orchestra? So ABM is thriving, being adopted by B2B companies left and right. As it ends up, the two practices are highly complementary. It is.
How to Turn Your Blog into a Lead Generating Machine
B2B Marketing Insider
AUGUST 29, 2016
These days, many tasks can be accomplished without human intervention. We rely on machines to perform mundane tasks, allowing us to focus on more mentally challenging activities. For instance, we've come a long way since the first Ford Model T production line was created. People no longer stand on a conveyor belt to do the […]. Content Marketing
The Evolution of Virtual Reality [Infographic]
Hubspot
AUGUST 29, 2016
Imagine being able to transport yourself to a completely different place -- an idyllic beach paradise , a front row seat at a Paul McCartney concert , an unexplored planet -- with the click of a button? Thanks to technological advancements in the world of virtual reality (VR), these immersive experiences define just a small taste of what's possible. Video Pop Culture Daily IGSS
150 Content Marketing Tips
Advertisement
Drive traffic—and leads—with these tips for SEO, social media, content optimization, email marketing, and more.
More Trending
16 of the Most Creative Business Card Designs From Agencies
Hubspot
AUGUST 29, 2016
The business card isn't dead yet. As long as there are parties, industry events, and networking opportunities, there will be business cards. And it's important that yours isn't thrown to the bottom of the pile because of a lackluster design. Whether you work at a bigwig agency or as a freelancer, your business card should make a memorable first impression. Image via Aurora. 2) Chomp. 11) Tricota.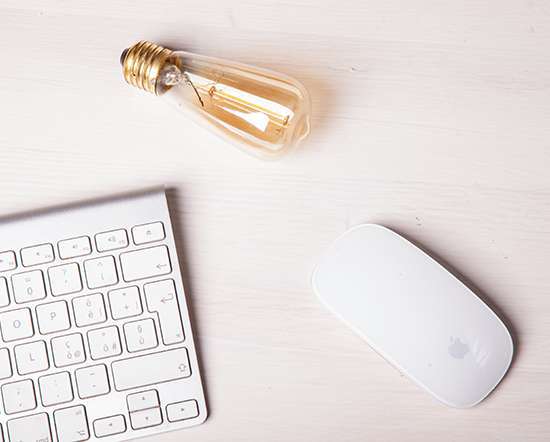 The cost of losing a customer
The B2B Research Blog
AUGUST 29, 2016
What's the cost of losing a customer?  'A lot' is the simple answer, especially in B2B markets where the pool of prospective customers is limited and each sale tends to be high value. We can be a bit more specific about the cost of losing a customer though. Various numbers are bandied around in this respect – acquiring a new customer costs five, seven, ten, even thirty times more than retaining an existing one.  However, ignore any stats like these because they're a red-herring.  Here's how. There could be many reasons.  Cost per lost customer.