Wed.Jul 20, 2011
The making of a social media slut
grow - Practical Marketing Solutions
JULY 20, 2011
I crossed the line.  I think I have become a social media slut. Before I tell my tale, let me relate a few of my experiences this week … A very talented friend told me he was rejected for a job at a major ad agency because his Klout score was too low. A B2B marketing agency Managing Director told me he chose between two qualified candidates based on their Klout score. Oh my God. Filthy. 
How much is that Facebook Fan worth anyway?
Buzz Marketing for Technology
JULY 20, 2011
Vitrue a social media marketing platform determined that the average value of a Facebook 'fan' is about $3.60 when it comes to a Media Equivalent Value (MEV) per year. This would result in $300,000 a month in Media Equivalent Value or what the brand might have to spend elsewhere to get the same eyeballs. The true value of a Facebook fan is Zero until you can monetize them.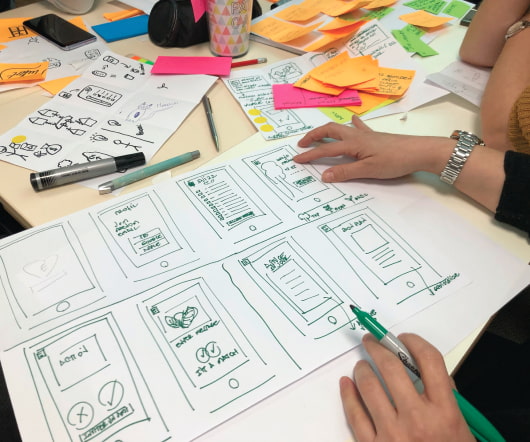 Dealing With The Summertime Doldrums Of Cold Calling
Sales Prospecting Perspectives
JULY 20, 2011
Those of us who get paid to cold call really can't use this time of year as an excuse for lack of performance. Last time I checked July and August come around every year, right? We shouldn't need a crystal ball to understand that people are going to be a bit tougher to get a hold of. That being said, we need to anticipate the high likelihood that it will require a little extra creativity and call output in order to maintain the same lead volume that we're accustomed to during the non-vacation months. You can check it out here at: The Dog Days of Summer Prospecting.
The Simple Guide to Lead Nurturing
Fearless Competitor
JULY 20, 2011
B2B Demand Generation | Lead Nurturing. created a nice overview of lead nurturing and posted it to Slideshare. Slideshare is a great place to post as it lets you put in keywords and links. Forrester estimates that as few as 1 in 20 companies are doing a decent job of lead nurturing – so simple is good. The presentation is below. Where do we build our lead nurturing campaigns? is complex.
More Trending