Thu.Oct 20, 2016
Neuromarketing: Using Neuroscience to Supercharge Results
Act-On
OCTOBER 20, 2016
Advertising legends such as David Ogilvy, Claud C. Hopkins and Leo Burnett understood the power of neuromarketing. Back then, they just didn't call it that. They vigorously tested strategies for appealing to their target audience , driving more sales and generating greater results. They knew down to a science what worked — and what didn't. And so can you. But how? Brands That Use Neuromarketing.
HR and social media: 7 Ways HR needs to act like marketing
grow - Practical Marketing Solutions
OCTOBER 20, 2016
By Mark Schaefer. wrote awhile back that digital transformation would not necessarily be led by marketers. Success may not come through a brilliant strategy or new technology. It's going to require a culture change, and that might have to be led by and HR team. On the flip side of things, maybe success in HR will be led by marketing, or at least HR professionals who think like marketers. Human.
4 Exciting Ways Influencers Can Turbocharge Your Marketing
Modern B2B Marketing
OCTOBER 20, 2016
Author: Eric Lam Influencer marketing is exploding onto the scene. It's the hottest topic—all the rage—we need to be doing it now! Wait, hold on a second. What exactly is it again? Why Influencer Marketing Is So Big  Now. There are two important reasons why brands are using influencer marketing more than ever. The first is because it's happening in an unbelievably hyper-connected world.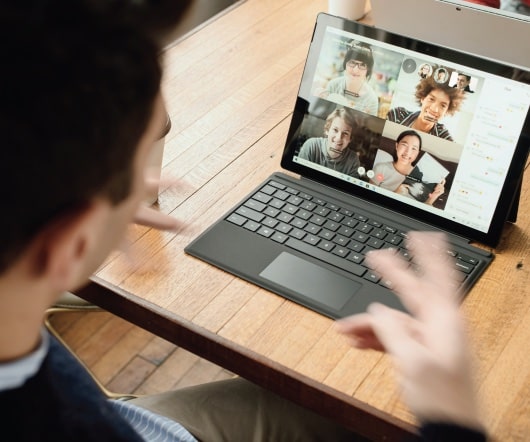 Top 10 skills you need for success in digital marketing – The Economic Times
Opentopic
OCTOBER 20, 2016
By Pradeep Chopra, Modified by Opentopic Even if you are not a graduate or have no understanding of technology, you can successfully acquire digital marketing skills as long as you are committed and passionate about digital media. Given the dynamic nature of digital media, one should have the following soft skills to be successful in leveraging digital marketing. While it. The post Top 10 skills you need for success in digital marketing – The Economic Times appeared first on Opentopic. Brands & Marketers
The Ultimate Guide to Content Experience
Advertisement
The process of content marketing has typically been defined by a three-pillar system that consists of "Creation", "Distribution", and "Insights". However, this system neglects to include the significant fourth pillar of content marketing: Experience.
More Trending