Wed.Oct 12, 2011
10 Commandments of Email Copywriting
The Point
OCTOBER 12, 2011
Thou shalt not direct people to "Learn More." " "Learn more" is the worst possible call to action. It means absolutely nothing. Be specific, be tangible. What is it that you're offering exactly? 2. Thou shalt tell people What, Why, and How. Thou shalt not require scrolling. Thou shalt sell the offer, not the product. Thou shalt use benefits, not features. What did I miss? "
Social Media Marketing and Darwin: Evolution or Irrelevance
Buzz Marketing for Technology
OCTOBER 12, 2011
"If you don't like change, you're going to like irrelevance even less." – " – General Eric Shinseki, former U.S. Army Chief of Staff. The media landscape has evolved tremendously over the last quarter century. Consumers have evolved even faster with the advent of high-speed Internet-enabled mobile devices and social media. The answer: You don't.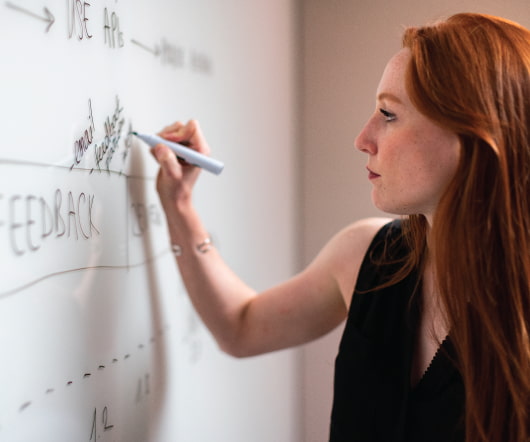 Savvy Speaks: What's Your Keyword Strategy?
Savvy B2B Marketing
OCTOBER 12, 2011
Like everything else to do with the web, SEO (Search Engine Optimization) theory has changed a lot in the last several years. So we decided to share how our own SEO web copywriting strategies have evolved to keep up with the latest in search engine science. Wendy. Keywords. Quite frankly, keywords are not what they used to be. Stephanie. It's Still About Who You're Trying to Reach. Jamie.
4 Reasons Why LinkedIn (and not Facebook) Might be the Better Choice for Your Company
WindMill Networking
OCTOBER 12, 2011
Successful social media marketing is about knowing where your customers are and establishing a presence there.  It is clear that professionals from all demographics are spending a great deal of time with social media, and that Facebook is the main networking site where we spend (or rather, waste) our time.  Admittedly, there are many similarities between the two sites.  is simple.  LinkedIn
150 Content Marketing Tips
Advertisement
Drive traffic—and leads—with these tips for SEO, social media, content optimization, email marketing, and more.
More Trending