Trending Articles
10 Epic Shifts that are Re-Writing the Rules of Marketing
grow - Practical Marketing Solutions
FEBRUARY 20, 2017
By Mark Schaefer. I'm often asked: "What is the next big thing in marketing?" " This seems like a simple question, but I'm not sure I know any more. started thinking about this and came up with at least 10 "big things" that will profoundly impact my career, and yours. first posted this list on Facebook and it provoked some interesting comments. " No.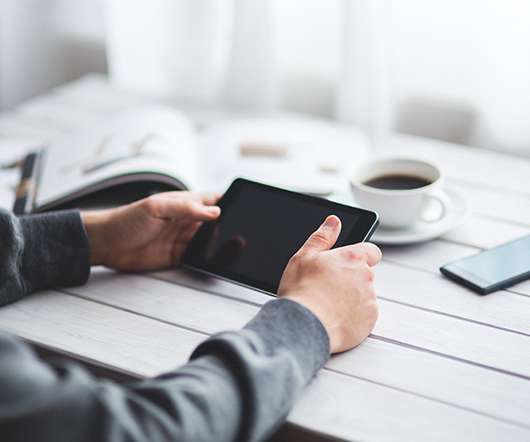 How to Get More Leads From Social Media
Act-On
FEBRUARY 22, 2017
What's your impression of how hard it is to generate leads on social media? My impression used to be that social media lead generation is unusually hard—much harder than content marketing. But in a recent survey of marketers from Ascend2 , content marketing actually surpassed social media in terms of difficulty. Effectiveness vs. Difficulty for Lead Generation. There was another interesting thing in that report. We've seen it in a couple of places before: Lead quality is now more of a priority than lead quantity. It's becoming pronounced, too. Goals vs. Barriers for Lead Generation. Well, yes.
An Email is Not a Campaign: the Case for Integrated Marketing
The Point
FEBRUARY 16, 2017
The reality of life as a professional marketer is that there is rarely, ever, enough time, budget, resources or bandwidth to plan, design, build, launch and manage every campaign as we would if we could. I get that. We all make compromises. And yet it's because of those compromises that campaigns often don't perform as well as they should, and so, results fail to meet expectations.
Manufacturing Content Marketing Trends and Challenges
Industrial Marketing Today
FEBRUARY 17, 2017
For the past four years, I have downloaded and read research reports on Manufacturing Content Marketing in North America published by the Content Marketing Institute (CMI). This is only a content summary. Please click on the headline to read the full article. Visit my website for more content on industrial marketing.]. Content Marketing Industrial content marketing Manufacturing content marketing
More Trending