Fri.Sep 30, 2016
Is It Time for a Pay-to-Play Email "Stamp"?
Act-On
SEPTEMBER 30, 2016
As it becomes increasingly harder to get email delivered in today's complex and over-saturated email ecosystem, is it time for a pay-to-play email "stamp" to ensure delivery? One moment, didn't we already try this: Goodmail ? We did and it didn't work. Goodmail was founded in 2003 and shuttered in 2011, but perhaps it was just ahead of its time. With the recent acquisition of Yahoo! Consider this.
Maximize the Value of CSR Initiatives Through Effective Content
B2B Marketing Insider
SEPTEMBER 30, 2016
Jennifer Risi is a seasoned communications executive with more than 15 years of experience. She oversees global media relations at Ogilvy and serves as senior advisor to many of the firm's clients. She is an expert in nation branding, CEO positioning, crisis communications, corporate social responsibility (CSR) and business-to-business strategy development. She is a worldwide […].
10 Stats That WIll Shape Your 2017 SEO Strategy
Content Standard
SEPTEMBER 30, 2016
Depending on where you live in the world, there's a good chance your priorities shift as September winds to a close. chill might set into the air, deeming layers and jackets immediate necessities. Seasonal produce might dictate more pumpkin- and apple-based dishes. In the hotter climates, fall likely heralds relief from the oppressive August heat. That's not surprising. " 5.
How to Plan & Execute Effective 'Welcome' Emails
Hubspot
SEPTEMBER 30, 2016
How successful are your 'welcome' emails? On average , 'welcome' emails receive an unusually high open rate of 50% -- making them 86% more effective than newsletters. These emails are responsible for setting the tone and creating expectations with your newest subscribers and customers. However, just like in person, it takes conscious work to create a great first impression. Let's get started.
150 Content Marketing Tips
Advertisement
Drive traffic—and leads—with these tips for SEO, social media, content optimization, email marketing, and more.
Content Marketing
More Trending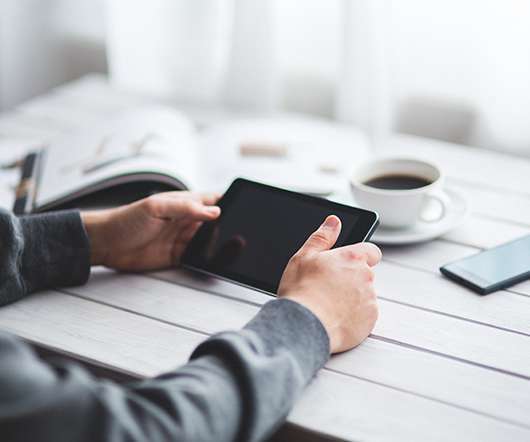 The Future of Content Marketing: Here's Where We'll Be in 2020
Kapost
SEPTEMBER 30, 2016
The world of content marketing is bursting with energy. Tech giants are recruiting screenwriters. Content agencies are flourishing. Companies can't seem to get enough creative writing and design work. As marketing teams become more strategic with their content marketing plans, the ROI of blog posts and white papers is rising. The digital marketing community has seemed to find something that is "sticking," and the reason why is clear: content is, at the end of the day, a technique for keeping audiences engaged on a human level. Content helps us discover new ideas.
How to Master a Successful Marketing Campaign in Trello [Free Guide]
Hubspot
SEPTEMBER 30, 2016
Efficiency, collaboration, communication, and meeting deadlines -- these all seem pretty relevant to your team's success, right? Especially when running big marketing campaigns with a lot of moving pieces. Whether you're the solo marketer at your company or part of a 25-person team, staying organized and accountable is super important to executing marketing campaigns. That's where Trello comes in.