Fri.Feb 24, 2017
Five Reasons Why Sales Strategy Doesn't Work for Many Small Businesses
Webbiquity
FEBRUARY 24, 2017
Guest post by Anthony Bergs. Customers are the heart and soul of any business. To survive in the long run, companies need to have a sound customer acquisition and service strategy. Over time, they need to fine-tune their strategies to adapt to the evolving requirements of the customers and the dynamics of the competition and the industry. Image credit: The Blue Diamond Gallery. Lack of Focus.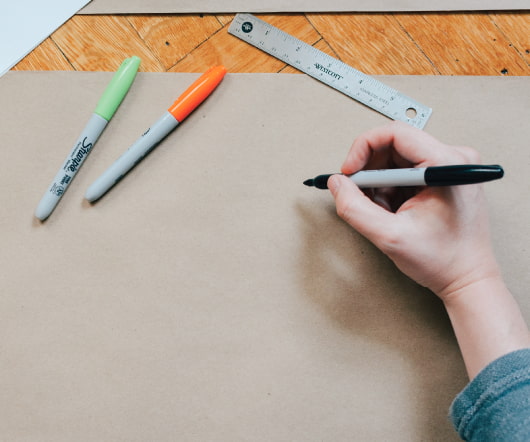 3 Ways Marketing Automation Changed My Life
Modern B2B Marketing
FEBRUARY 24, 2017
Author: Mike Madden Many of us can look back to a single moment in our careers and say, "That's when it all changed." Maybe it's when you got that big promotion or when the right mentor came in and developed you into the marketer you are today. For me, my career changed the moment I was introduced to marketing automation. Think about it. Where would you be without the zipper? I'll tell you where!
Measuring the Customer Journey from Leads to Revenue
bizible
FEBRUARY 24, 2017
Attracting high quality leads at the top of the funnel, that turn into closed deals at the bottom of the funnel is the ultimate goal for every B2B company. But how do you get there? We recently hosted a webinar with Nick Ezzo, VP of Demand Generation at Host Analytics and Sudhir Kaushik, the VP of Product at Captora, for their thoughts on executing marketing campaigns that turn into revenue.
Movies in Your Customer's Minds: Video Marketing Trends, Take 10
Content Standard
FEBRUARY 24, 2017
I won't do it. I won't watch that cat-riding-a-tricycle video. Nope, not gonna. Okay, just a peek: Alright, maybe I'm a sucker for kitty videos—but, in my defense, there are millions of open eyeballs now blinking for immersive visual experiences that tell stories in engaging and powerful ways. As marketing trends go, video is huge. And most people don't want to. Video.
Lead Generation Checklist
Advertisement
More Trending