Sun.Feb 26, 2012
Wisdom from the Most Influential PR Professional of the Century
grow - Practical Marketing Solutions
FEBRUARY 26, 2012
I had one of the biggest thrills in my career last week when I got to spend part of my day with Harold Burson , founder of Burson-Marsteller , the world's largest PR firm. This is a man I have admired since my days as a college student. Mark: One of the things we talk about on my blog a lot is the new media — social media and the revolutionary ways that people can now communicate.
B2B Lead-Gen: Top tactics for a crisis-proof strategy
B2B Lead Generation Blog
FEBRUARY 26, 2012
Tweet Do you remember the fire drills at school? The alarm went off, students got excited, and teachers marched them to the exits. They were a test of the schools evacuation plan — a calm, orderly process to follow should an emergency strike. ? Most lead-generation marketers are not in crisis, but many could use an orderly process to help combat challenges. asks Doyle. Click to enlarge.
Personally Inviting You to Join Me on Mad Marketing TV
Fearless Competitor
FEBRUARY 26, 2012
Mad Marketing TV is the world's first TV-like marketing show and runs every Tuesday and Thursday, bringing you insights from top marketing experts and business leaders. You can find Mad Marketing TV at www.madmarketing.tv and on YouTube and all over the web. Just do a Google search for "Mad Marketing TV." Interviews & Guest Appearances Mad Marketing TV
Why You're Going to Buy More Google AdWords [Chart]
It's All About Revenue
FEBRUARY 26, 2012
by Egan Cheung | Tweet this For those that were not already acutely aware, when Google introduced personal search last October, they also encrypted all search terms when concurrently logged into any of their services (Gmail being the obvious one that most people leave logged on, with Google+ the fastest growing). Our logs are showing that this is affecting more than 26% of our searches and growing.
More Trending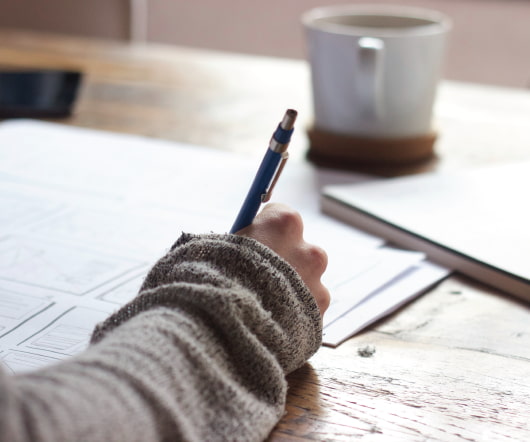 Balihoo Offers "Local Marketing Automation" for Channel Partners
Customer Experience Matrix
FEBRUARY 26, 2012
One of first marketing automation systems I ever saw – this would be during the Reagan Presidency – was a custom-built dial-up network to distribute collateral to farm equipment dealers. This and similar seeds have since sprouted into a forest of products that help brand marketers work with dealers, distributors, franchisees, and agents. Some of these channel marketing systems focus on lead distribution, some on locally-customizable promotion materials, and some on campaign management. keep a distant eye on the space because it's relevant but there are too many choices to track it closely.